Pastrami sandwich is not just another sandwich, it's a… gourmet fair! The multiple layers of thin slices of pastrami over buttered, grilled bread have turned this sandwich into a special, famous delight.
Pestrami is made from smoked veal, covered with pepper, coriander and mustard beans. Its flavor is pure, concentrated and authentic, like all good cured meats.
Pastrami is an extremely popular cold cut in America, the Netherlands and the UK and is served not only in restaurants but also in casual street stores. It's most commonly accompanied by strongly tasting mustards and pickles.
In Greece, pastrami has become more well-known in recent years. In the center of Athens, mainly in Evripidou street, there are stores with selected cold cuts and cheeses from famous, named companies as well as from small production units and cottages. These beloved stores take on the "sacred role" of introducing us to special tastes and imaginative combinations of meze.
One of these stores is "Ta Karamanlidika tou Fani", an addictive meze place that has left its mark. Spirited Fanis, the owner, heart and soul of the locale, pulls out of the shop showcases various small delicious miracles, the existence of which might be a mystery to you. For example, the last time I was there, I tasted a delicious Ithaca graviera, tough with a tangy flavor; I was looking for veal pastrami, but I also got a lovely chicken pastrami; I asked him for a sandwich cut and he offered me a very nice mortadella with almonds and prosciutto pieces.
Luckily for me, my house is too many kilometres away from "Ta Karamanlidika tou Fani", otherwise I would have ended up in the exclusive triptych of sausage – pastrami pies – varieties of cold cuts and cheeses.
INGREDIENTS FOR A RICHLY SATISFYING SANDWICH
2 large slices of bread (preferably fermented)
5-6 slices of pastrami
a few slices of kasseri cheese or a mild-tasting graviera
butter for spreading
1 tablespoon of mustard
some lettuce leaves or a French salad
INSTRUCTIONS
You spread butter on each slice of bread, on both sides, but be generous, you'll need a lot of butter.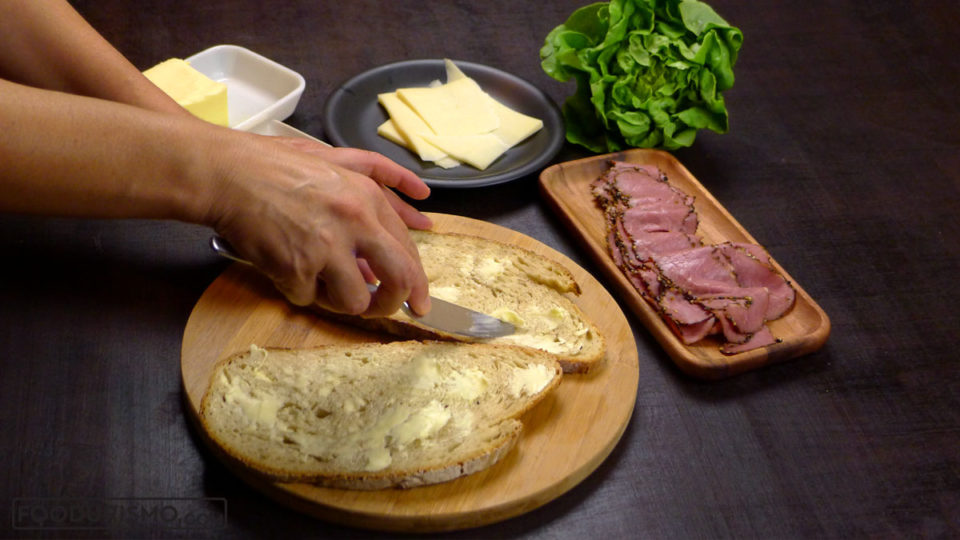 Place the slices on the oven grill and bake the bread for a few minutes on the grill function of the stove. Be careful not to scorch it!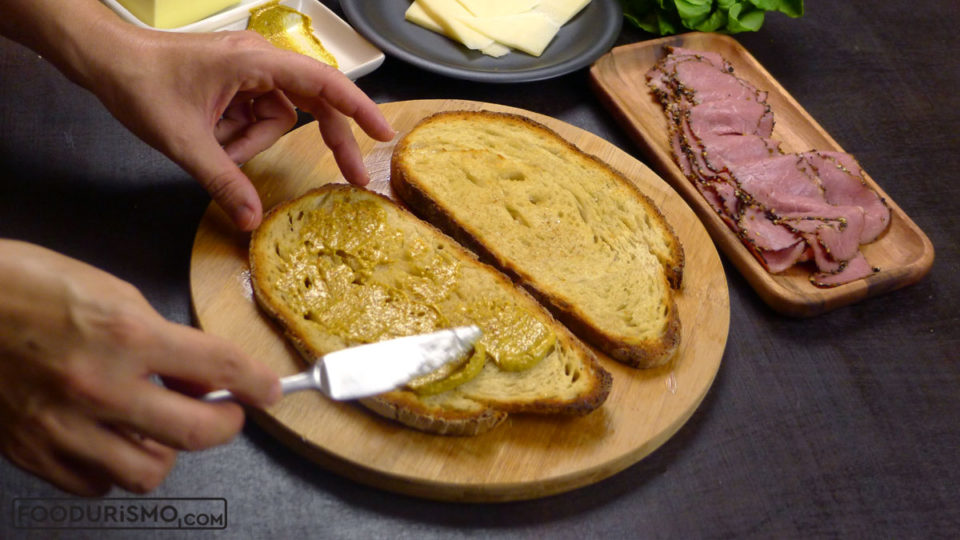 Remove from the oven and spread a hearty amount of mustard on them.
On one slice of bread spread the slices of pastrami and on the other place the slices of cheese. Put the slices back on the grill and bake for 1-2 minutes, just enough to melt the cheese and warm up the pastrami.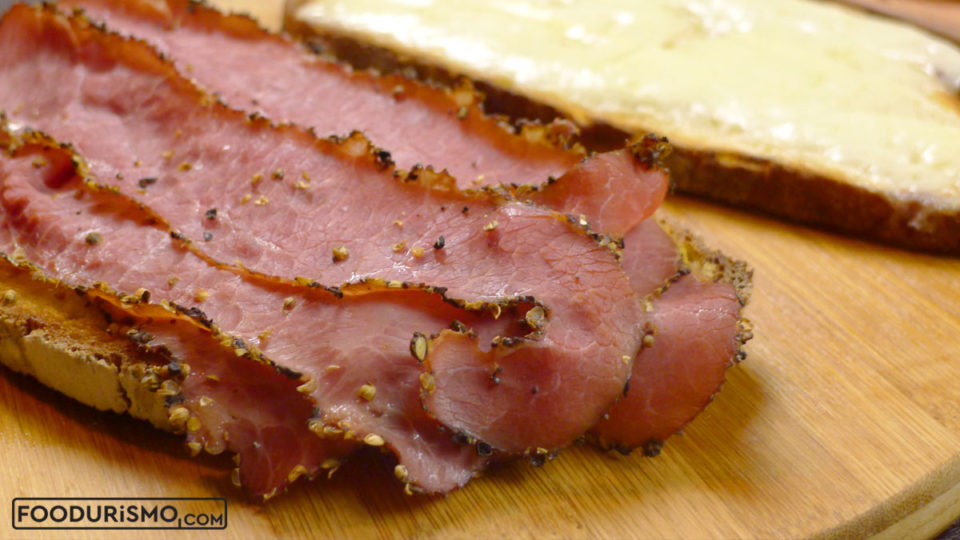 Remove the bread from the oven, spread the leaves of the lettuce on the slices, "wrap up" the sandwich and enjoy.