This hortopita is the spinach pie as they make it in Niata, Laconia, my hometown. I think it's the only recipe for a spinach pie that does not contain onions. As many times as I have tried a spinach pie outside of Niata or as many recipes I have come across, scallions and sometimes onions are an absolute must…
To be exact, in Niata we don't call this a spinach pie, but a greens pie or a hortopita. Older generations made this pie with garden herbs, but mostly with whatever they could find in the fields. The old housewives put a little spinach and lettuce in the pie, and plenty of chervil, hartwort, nettles, dill and mint. Today, they use mainly greens and herbs from their home gardens, of which there are still to be found in the village, but also from what they find in grocery stores and outdoor markets. The stuffing of the pie does not need sautéing; and if you use a ready-made sheet, then making it is not time-consuming and can prove very easy, even for beginners.
The only change I have made is that I have added a few scallions, only 2 or 3, to give the pie that nice spicy flavor. But you can skip this step, without missing anything of its traditional taste…

INGREDIENTS
(for a large pan)
700-800g various greens (spinach, chard, lettuce, dill, chervil, nettles, mint)

300g feta cheese
200g Kefalotyri
salt and pepper
olive oil (about one cup)
10 ready-made fyllo sheets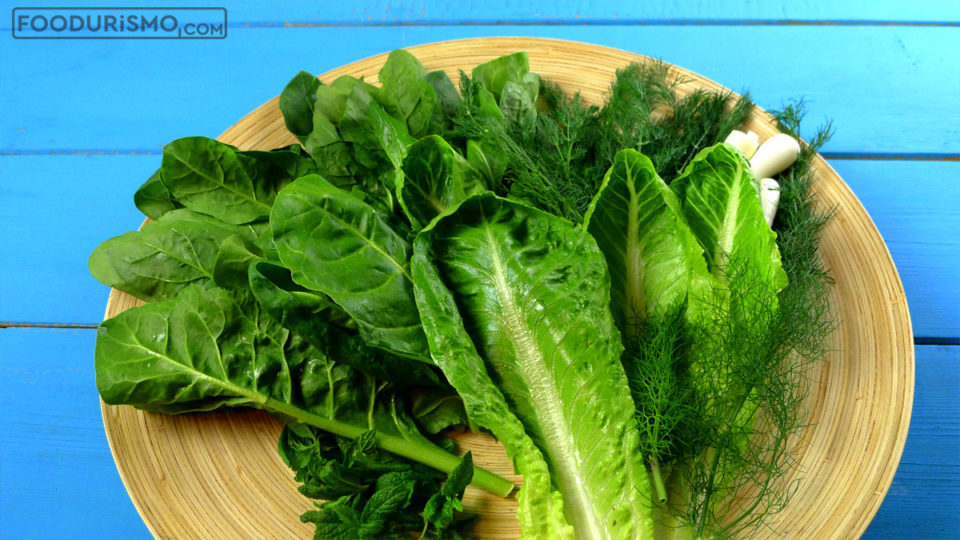 INSTRUCTIONS
Wash the greens thoroughly and leave them in a colander to dry out some of the water.
Chop them up and put them in a large bowl, pour in the grated cheeses, salt, pepper and half the olive oil. Mix well.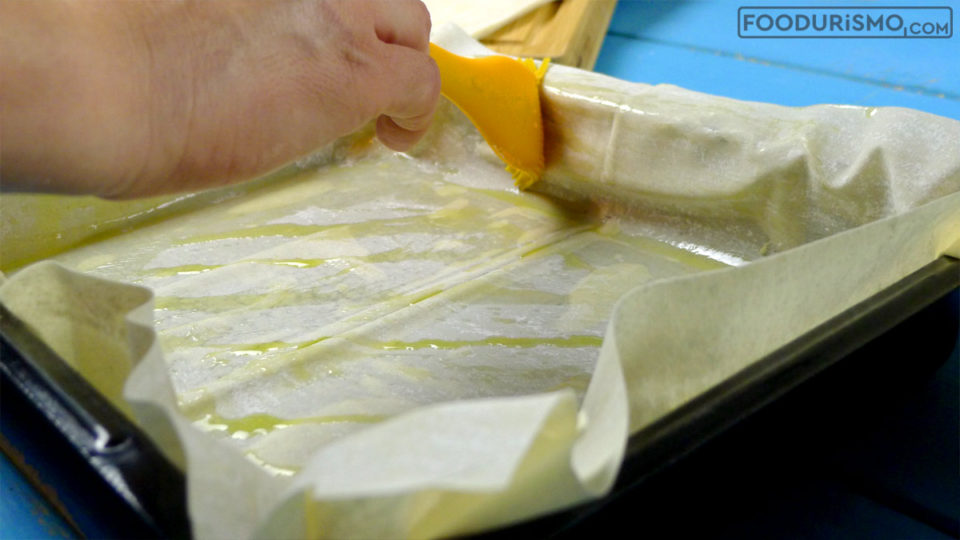 Grease up a baking pan and place half the fyllo sheets. Take care to spread the olive oil well between the sheets so they can bake better, it does not matter so much to have a lot of olive oil but rather to spread it evenly.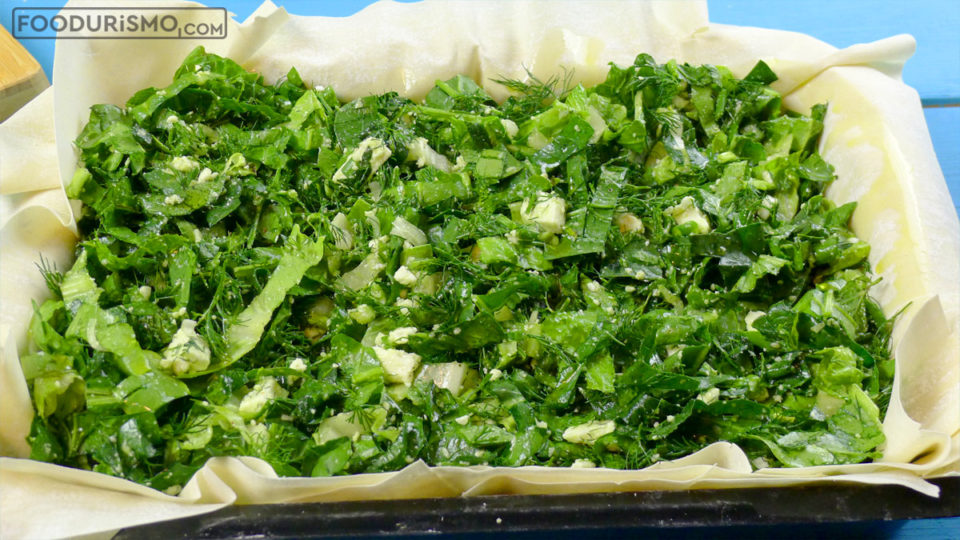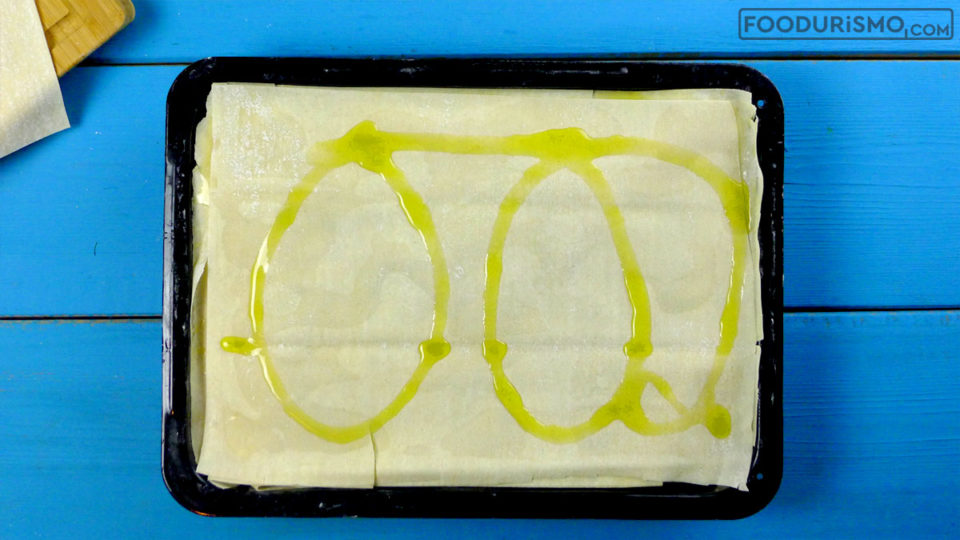 Pour the mixture of greens into the pan and cover with the remaining fyllo sheets.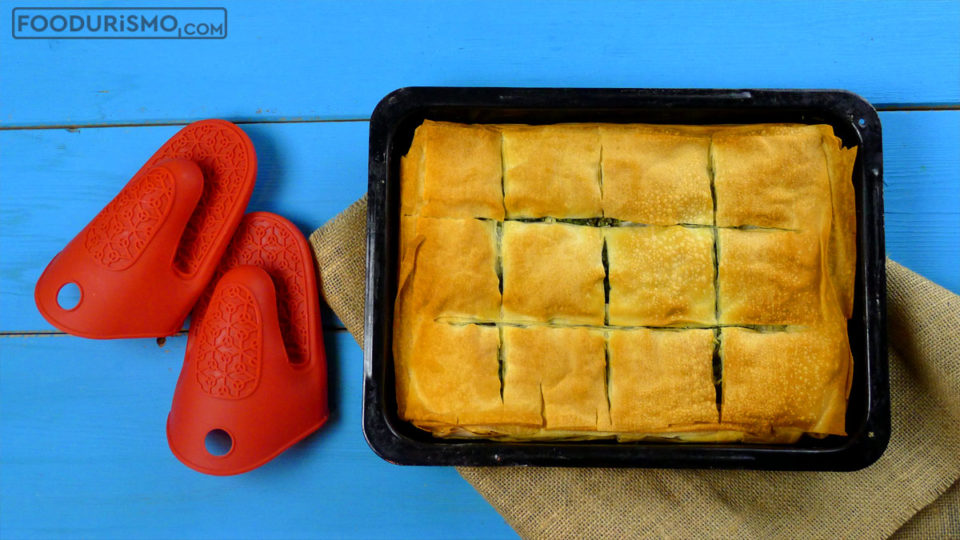 Carve the pieces and bake for about 50 minutes in a preheated oven at 180 degrees.