This time mother Zacharoula cooked octopus in tomato sauce and spaghetti. Every time she comes to see us, we have a cooking project of a traditional nature. To be honest, I am thinking of making a special category in foodurismo and name it "Zacharoula", she is slowly becoming a part of it.
There are some of the dishes that mums do better than us, that has probably "passed on" to their DNA, or to our DNA to have them. As if to say moussaka, souzoukakia, stuffed tomatoes… These are foods you expect from a mom, a Greek mom to be exact.
Spaghetti octopus belongs to the category of mama's foods. However it is not difficult to make.
You can get fresh octopus and accept help from the fisherman, or a frozen one that you don't have much to do since the basics – the hard part is already done. So what's left for you is to make a thick, tasty sauce to cook your seafood and use whatever pasta you want.
Make the octopus with classic cut Macaroni, penne pasta or spaghetti, spaghetti is the best for me, but chose whatever suits you.
INGREDIENTS (for 4 persons)
1 octopus fresh or frozen about 1 kg (net weight) 

200 ml red wine (for the first boiling of the octopus)

100 ml olive oil

2 onions chopped

200 ml red wine (for cooking)

2-3 tomatoes mashed or a cup of chopped tomatoes

1 tablespoon tomato paste

1 cinnamon stick

1 bay leaf 

salt, pepper

300 g spaghetti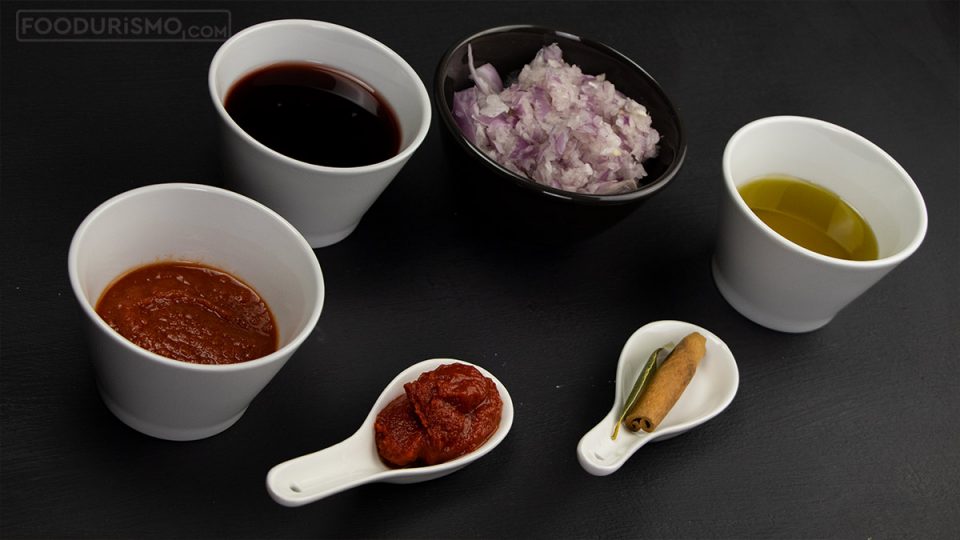 EXECUTION
Wash the octopus and clean it. Cut the hood with a sharp knife, remove the "tooth", this hard spot at the junction of the tentacles and rinse well.
Put the octopus in a large, shallow saucepan, pour the wine and cook over low heat for about 50-60 minutes. Poke the octopus with a fork to make sure that it's ready. If it is soft then it's cooked fine. Remove the octopus from the pot and hold the broth in a bowl.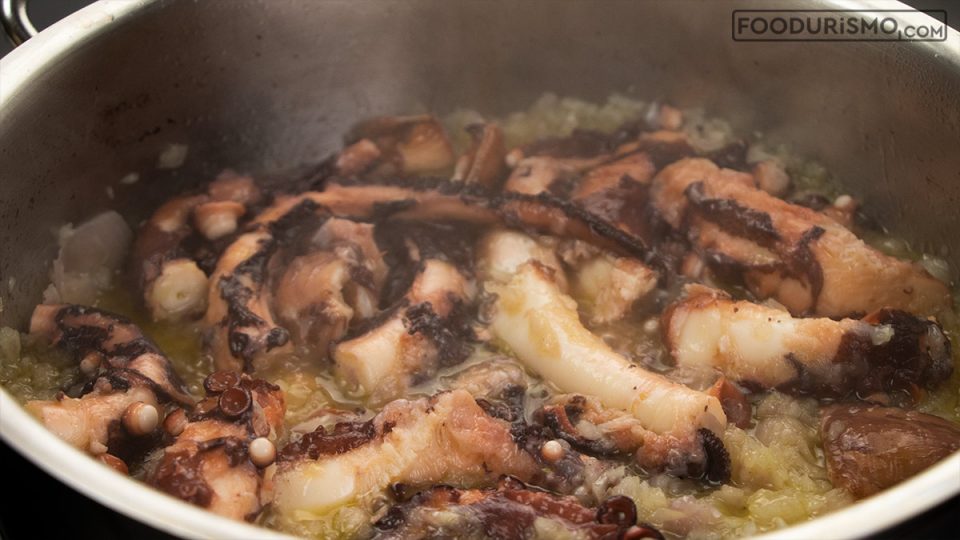 In the same saucepan, pour the oil, allow it to warm up, add the onion and saute for 1-2 minutes. Place the octopus into the pan after you have cut it into large pieces, stir well, poor the wine and allow the alcohol to evaporate for 2-3 minutes. Add the tomato paste, chopped tomatoes, bay leaf, cinnamon, pepper and a little salt. Be careful not to overdo it with salt, normally octopus does not need salt, but just a little when cooking it with spaghetti or rice.
Lower the heat and allow to simmer for about 15 minutes, until the sauce has thickened.
Pour the broth from the octopus in the pan, increase the heat and add the spaghetti once it starts boiling.
Stir and allow to boil for 10-12 minutes. If you find that the sauce is starting to dry you may need to add some warm water to cook the spaghetti properly.
You may eat the octopus in tomato sauce and spaghetti while it is hot, perfectly matched with a nice red wine.