Bazzina is an easy, fast, and inexpensive pie like so many in Greek cuisine. It is made with fresh, green zucchini, abundant during in summer, with plenty of onions and cool peppermint.
Benches in local markets and grocery stores are full of delicious zucchini with their blossoms at prices that hardly exceed 1 euro. So a few zucchini, some nice feta cheese and some spices can help you make a pie that you can enjoy lukewarm but cold as well.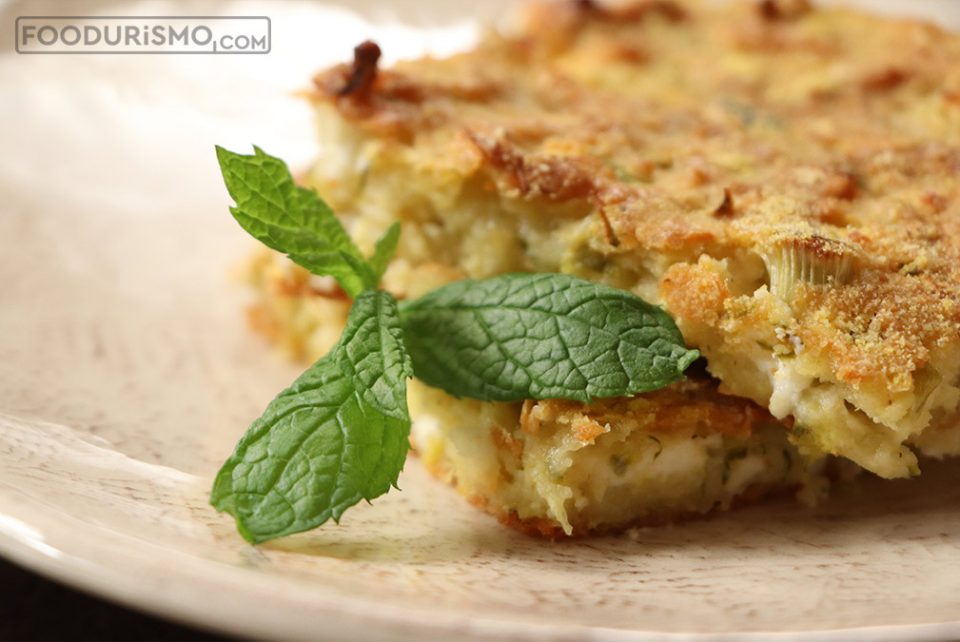 You can eat your own bazzina pie with or without  accompaniment to a simple summer salad or you can serve it as an accompaniment to a table with various dishes.
However, it is best to cut it into small pieces with cucumber and tomato and have it with frozen tsipouro or wine. This on a nice terrace or patio or even better on a beach is best for the bazzina and for you! 
For one pan
600 gr green zucchini

300 gr feta cheese 

250 gr all-purpose flour

50 gr cornstarch 

60 ml olive oil

120 ml of fresh milk

2 eggs 

1 onion grated

2.3 fresh onions chopped

some peppermint leaves (approximately 3-4 tbsp chopped peppermint)

salt and pepper
PREPARATION
Wash zucchini, rub on the coarse side of grate, salt them, put them in a strainer and let them take off their water as we prepare the rest of the ingredients for the bazzina.
Grate the onion in a grater, finely chop the fresh onions and peppermint.
Also, if we have blossoms from the zucchini we can chop them and add them to the filling as well. 
Put the onions and zucchini in a large bowl, set aside.
In a small bowl pour olive oil, milk, eggs and plenty of pepper, beat well with a fork. 
In the large bowl with the onions, add the grated zucchini and the egg mixture.
Add the flour and the cornstarch little by little and mix thoroughly.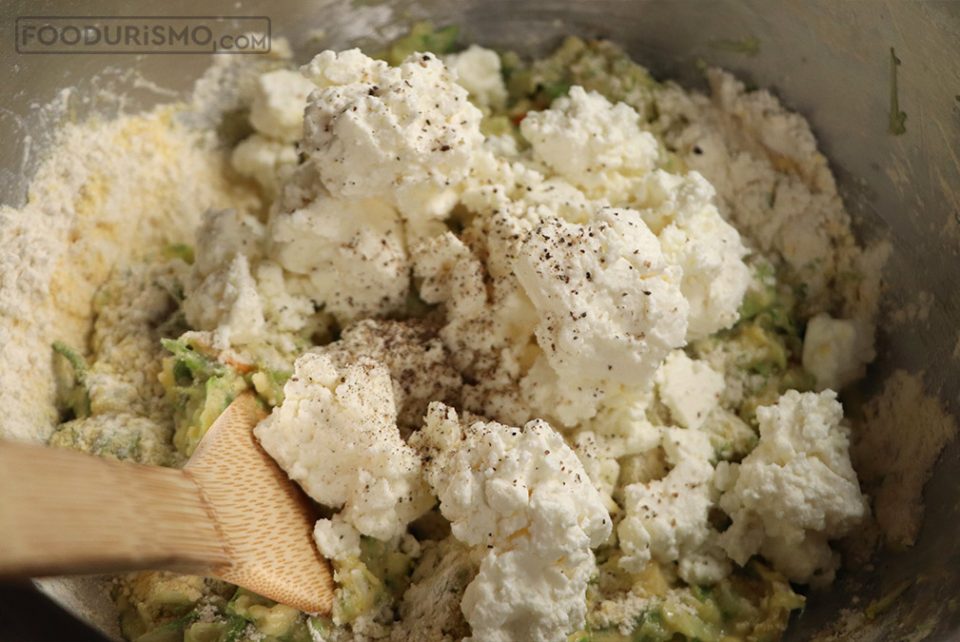 Pour feta cheese sliced ​into tiny pieces into the mixture, add some pepper.
Butter the bottom of the pan well, pour the mixture, spread and straighten with a spoon.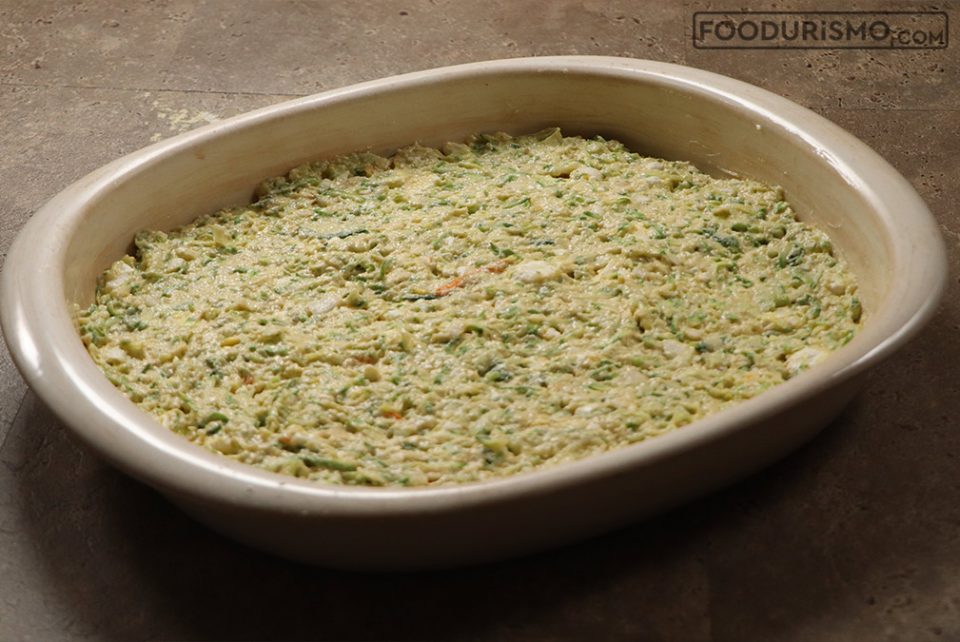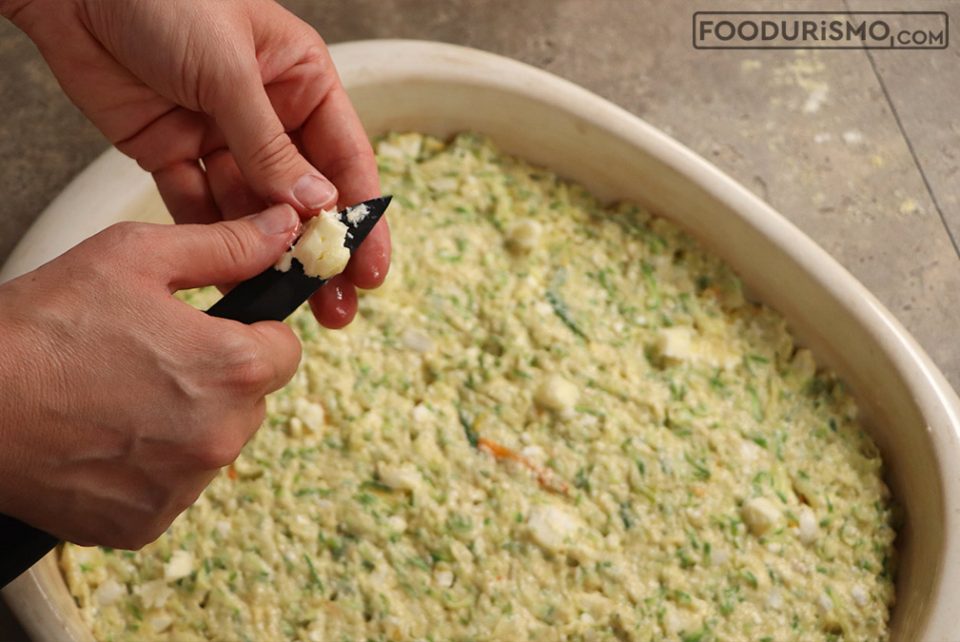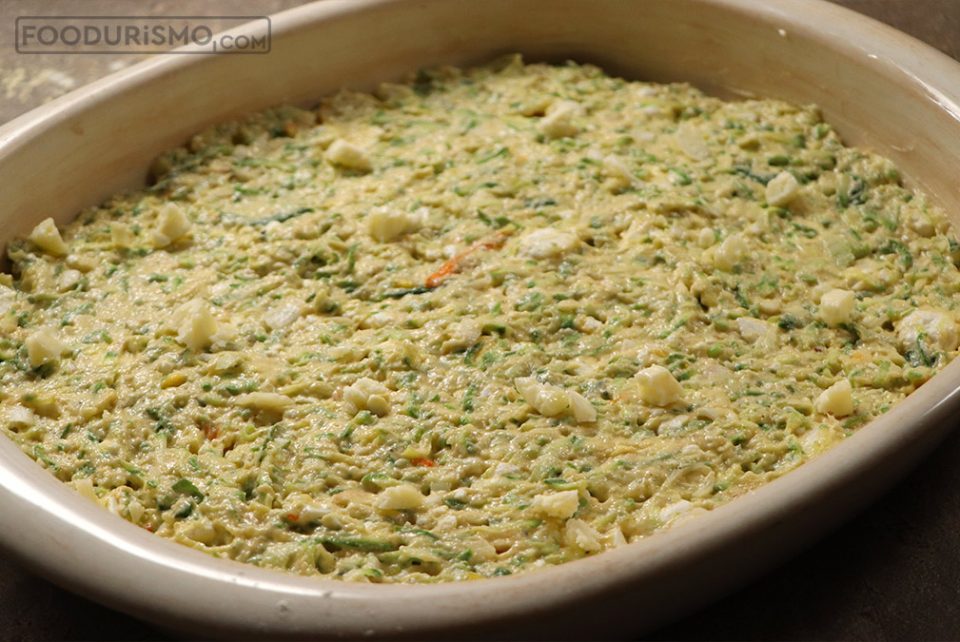 Cut small cubes of butter and spread on the surface, sprinkle lightly with corn flour and bake at 180 degrees Celsius for 45 minutes.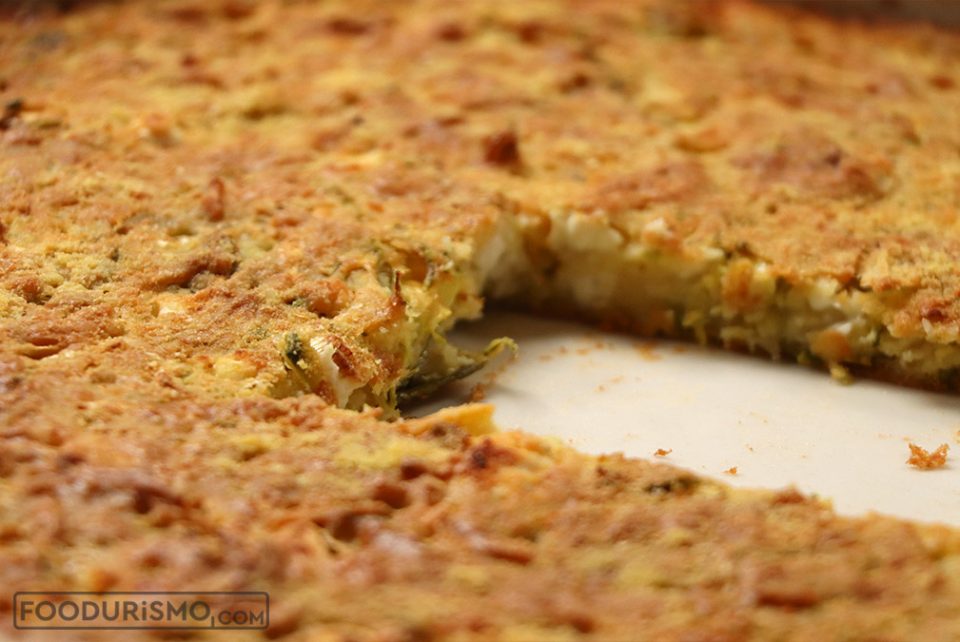 Once the pan is removed from the oven, allow the bazzina pie to stand for a while and cut it into pieces. It is eaten lukewarm but also cold.