Spring's breezy days make the flowers, vegetables and herbs go crazy! A walk around your local grocery store or street market will give you more than enough proof.  A few days back, as I was shopping at the street market, I saw that the first amaranth greens, cherries, apricots, melons and watermelons are already out! Some of them may be quite premature, but that's the way it goes these days: seasonality is often set aside in favour of consumerism… I gave in to the temptation of amaranth greens – even though in my head they're intrinsically connected to summer – and went ahead to look for fennel. I'd been thinking of making small fennel pies for a while now. If I couldn't make them at the height of quality fennel production, then when would I make them? As you can probably tell, my search for fennel didn't last too long, since many counters offered varieties of it.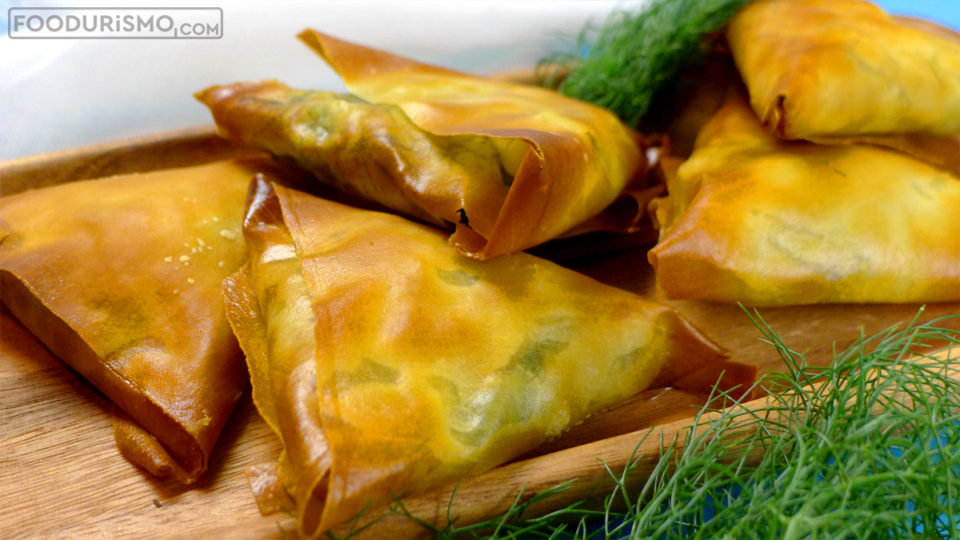 From a brief search on the internet, I saw that there are two… schools of pie: those made only from fennel and onions, and those that, aside from a lot of fennel, also use several other herbs and sometimes a little cheese. At first I thought it would be better to let the fennel be the star, but I ended up adding a little spinach to make the tastes blend better; in any case, the intense flavour and the characteristic aroma of it is not so easily covered. I added a little kefalotyri that I think fit quite a lot.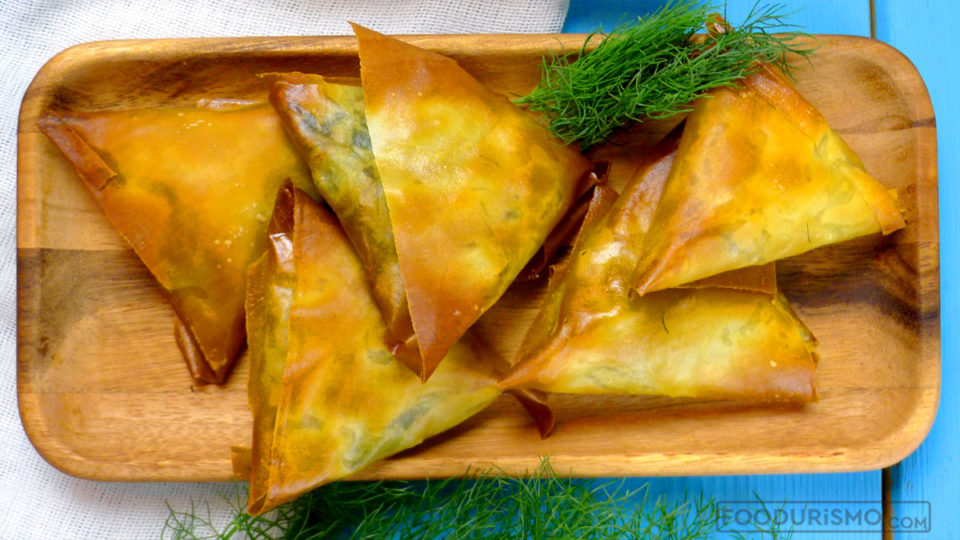 These pies are easy to make, they don't need much preparation for the stuffing, such as sautéing, and they are made just fine with ready-made fyllo, either crusty or choriatiko. If you love fennel then make them, they're practically addictive!
INGREDIENTS FOR 20 PIES
5 pieces of fyllo, crusty or choriatiko
1 large bunch of fennel
200g of spinach
4-5 fresh onions
80g grated kefalotyri
Salt, pepper, olive oil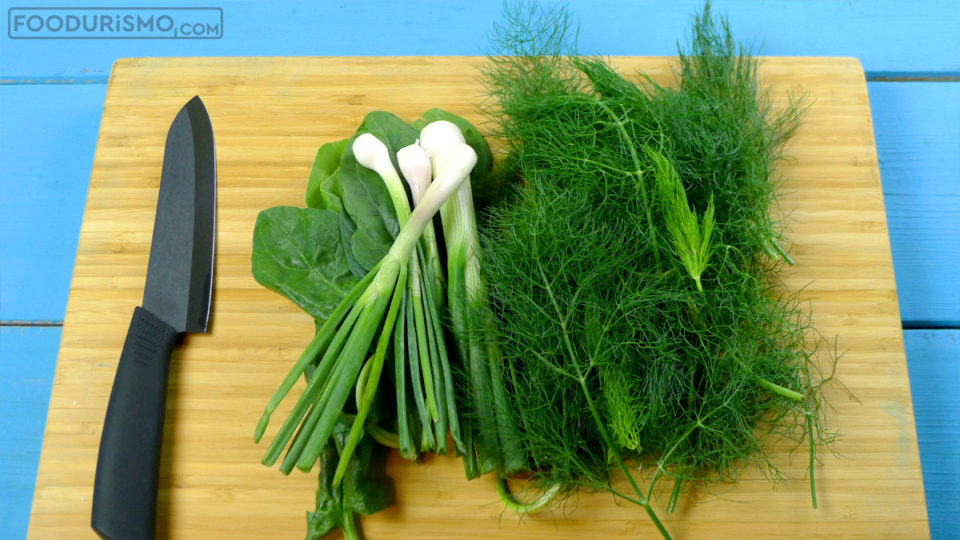 INSTRUCTIONS
Wash the vegetables, leave them for a while on a kitchen towel to drain most of the water and then chop them up. Remember to remove the stalks from the fennel.
Pour the grated kefalotyri, a little salt, plenty of pepper and olive oil, about 4-5 tablespoons. Stir well and leave the mixture aside. Cut each sheet into 4 strips.
Spread olive oil on each strip lightly, put one tablespoon of the mixture on one side and fold into triangles.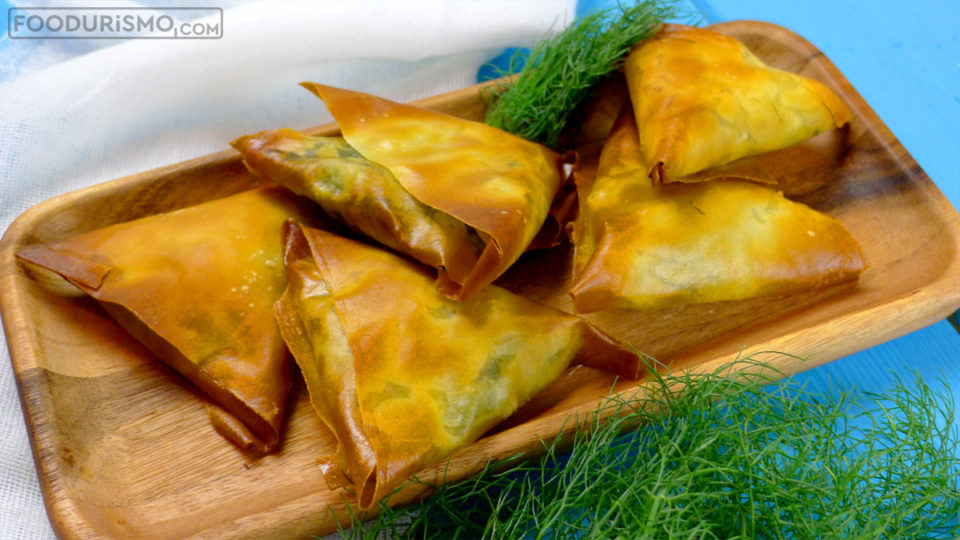 Grease the surface of the pies slightly and bake for about 20 minutes in a preheated oven at 180 degrees.