Strawberries are the only fruit, I think, that inspires me to mix and match it with many things, in various desserts, salads (yes, they're amazing even there) and ice cream. Their taste, which strikes a perfect balance between sweet and sour, is probably what makes them very special "company" in the dessert-making world.
Now that strawberries are in abundance, let's enjoy them. In a few weeks they'll be a thing of the past, but don't worry because cherries are on the way!

INGREDIENTS (Cheesecake for 8 persons)
250g of strawberries

300g of Oreo biscuits
100g of cow butter
300g of cream cheese
200g of sweetened condensed milk
2 tbsp of lemon juice
Zest from half a lemon
INSTRUCTIONS
Crush the Oreo biscuits in the blender and put them into a bowl.
Melt the butter and pour it onto the crushed biscuits. Stir well, and make sure the mixture of biscuits is soaked with butter.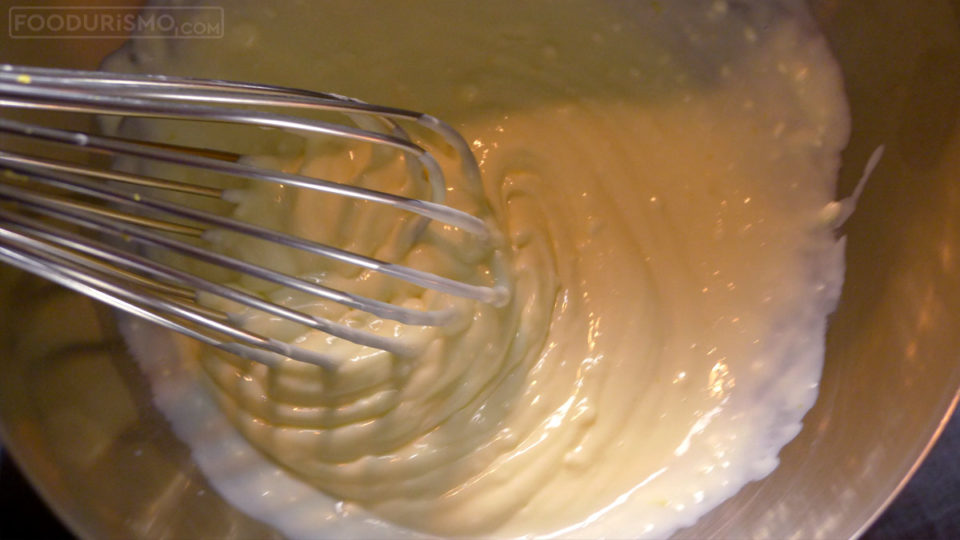 In the bowl, pour the cream cheese, the sweetened milk, the juice and the lemon zest. Stir well until you get a smooth, thick mixture.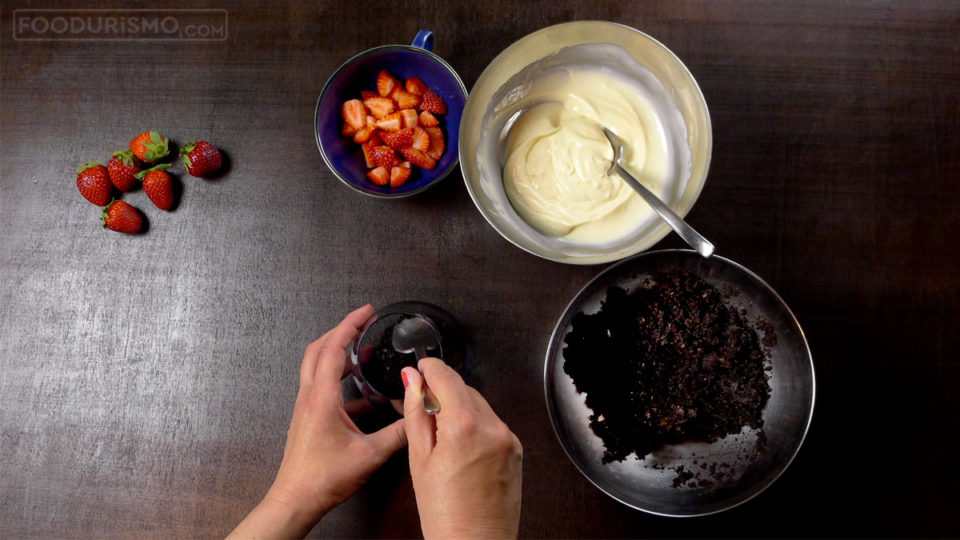 In glasses or bowls, pour 2 tablespoons of the biscuit mixture and press it with the spoon to create a single layer. Put the glasses in the refrigerator for about 30 minutes until the mixture's butter is frozen and a solid biscuit base is formed.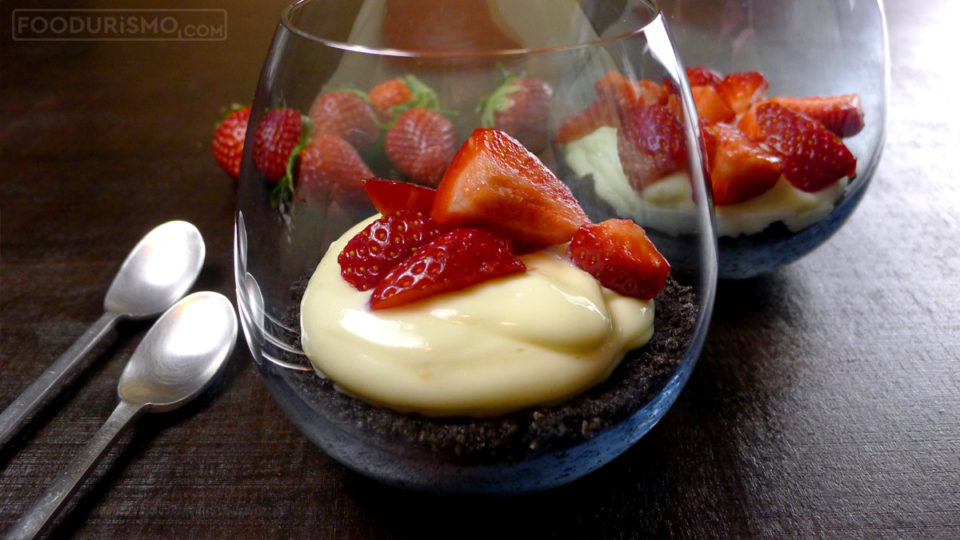 Add 2 tablespoons of the cream cheese mixture. Pour fresh chopped strawberries and you're all done! Your very own cheesecake glasses are ready!