Pastirma, or pastourma, is a treat commonly found in central and western Asia, the Balkans, Egypt and Libya. The word pastourma comes from the Turkish word "pastirma et" which means pressed meat, since a basic step in making it is pressing the meat in plates to dehydrate it.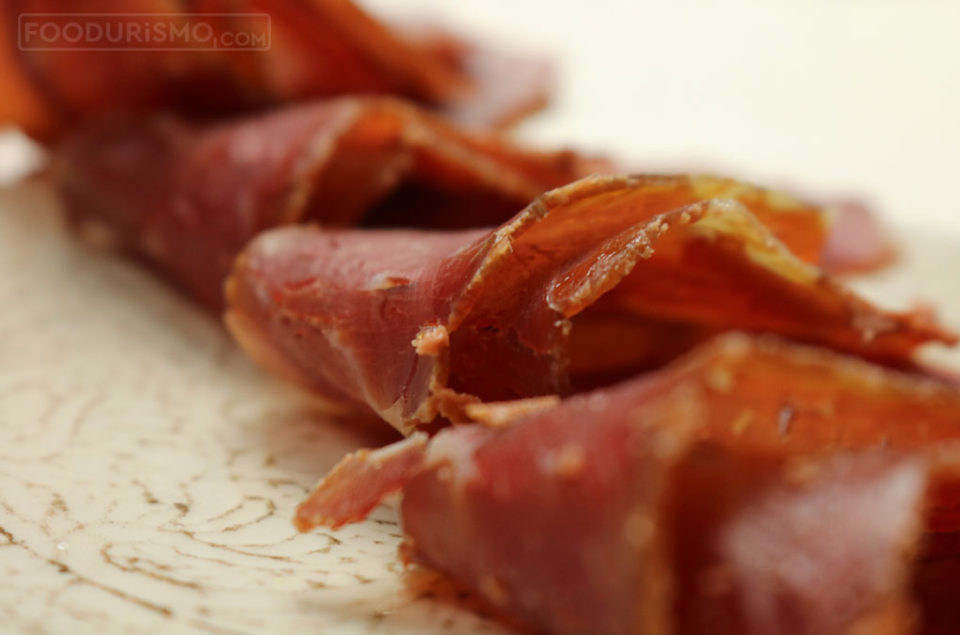 It was created when nomadic Turkish tribes as well as warriors had to cover their needs of alimentation during their painful, long-running migrations and campaigns. The pieces of salted meat were moved underneath the horse saddles, beneath the rider. These conditions of preserving pastirma were crucial in defining the later techniques of making it.
The pieces of lean meat from the sides of animals like calves, lambs, buffalos and camels, are salted, covered with a mix of spices called "tsimeni" and then left to the air to "bake" and mature". The characteristic, heavy for some, smell of pastourma comes from the tsiqeni covering it. The plant fenugreek gives the the tsimeni seed, which is used with paprika, pepper, cumin and garlic to protect the pieces of pastirma.
And that's how this special treat arrives at our kitchens. Its slices must be cut exquisitely thin. In Greece we usually make pastirma pie, serve it with fried eggs or enjoy it with legumes, mostly bean soup.
It's just that we must be careful with how much we consume, because it needs to be said that this meze has an intense personality and an even more intense smell, so avoid it in the summer month. Pastirma needs its cold.
INGREDIENTS FOR 20 PIES
5 crust leaves
20 small and thin pastirma slices
200g grated kasseri
20 small tomato slices, without seeds or juice
a bit of olive oil for the crust
1 egg yolk, beaten with 1 tablespoon of milk
black sesame
INSTRUCTIONS
On the kitchen counter, or any other work surface, spread the crust leaves. Keep the pastirma, kasseri and tomato close.
If you want, peel the tsimeni, aka the sticky film, from the pastirma. This will make the taste and smell of pastirma less intense. But if you're up to it and need to crank it up a little, leave it.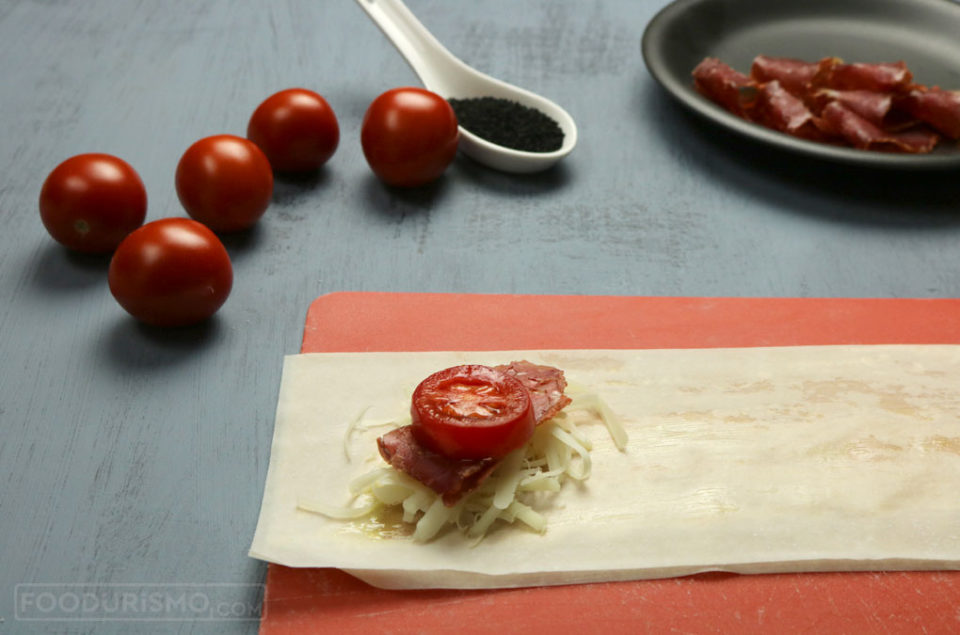 Cut every leaf, on its wide side, into four columns. Spread very little olive oil on each strip, add some kasseri, a folded slice of pastirma and a slice of tomato.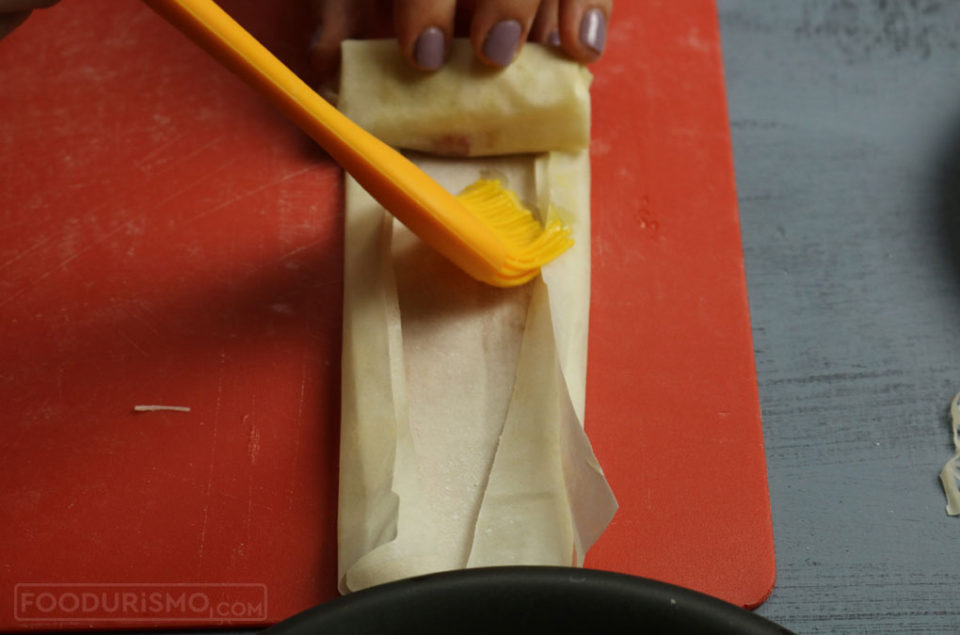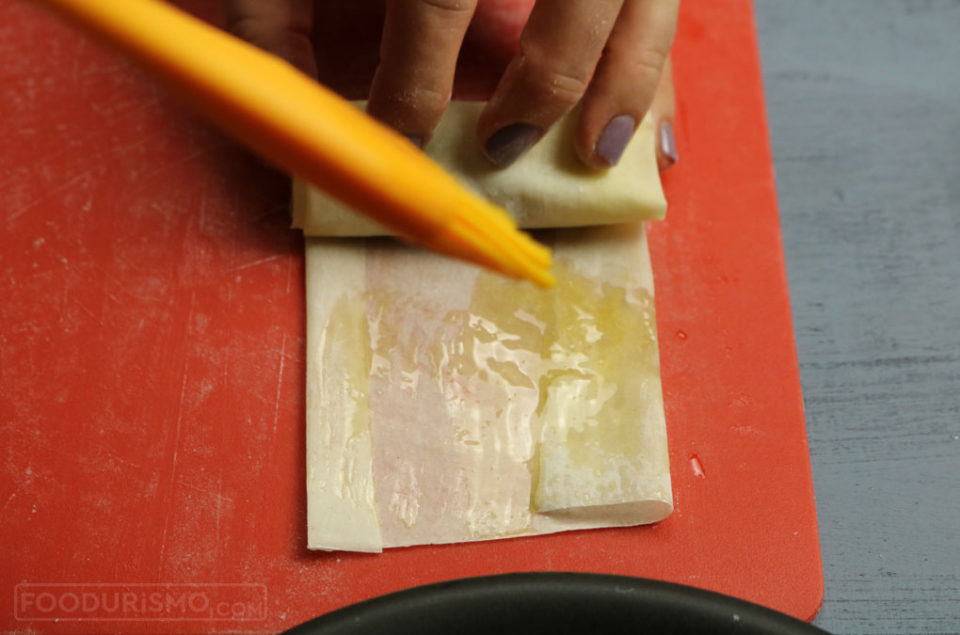 Fold in the edges and wrap the pie. Watch the video, it will help! Continue with the other pies.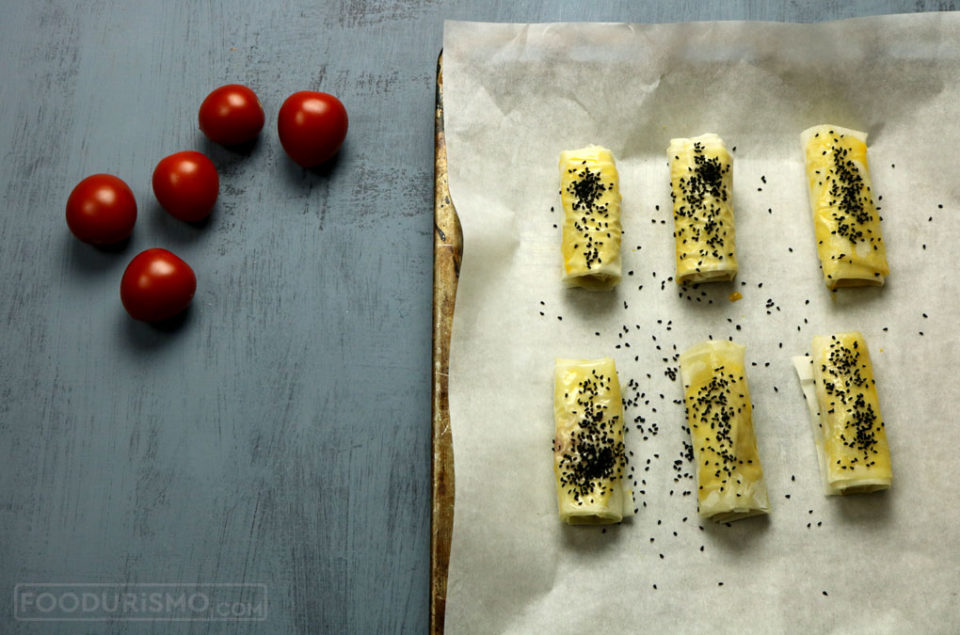 Place the pies on a shallow kitchen pan with a baking sheet. Spread the yolk and milk mix n the rolls and sprinkle with the sesame.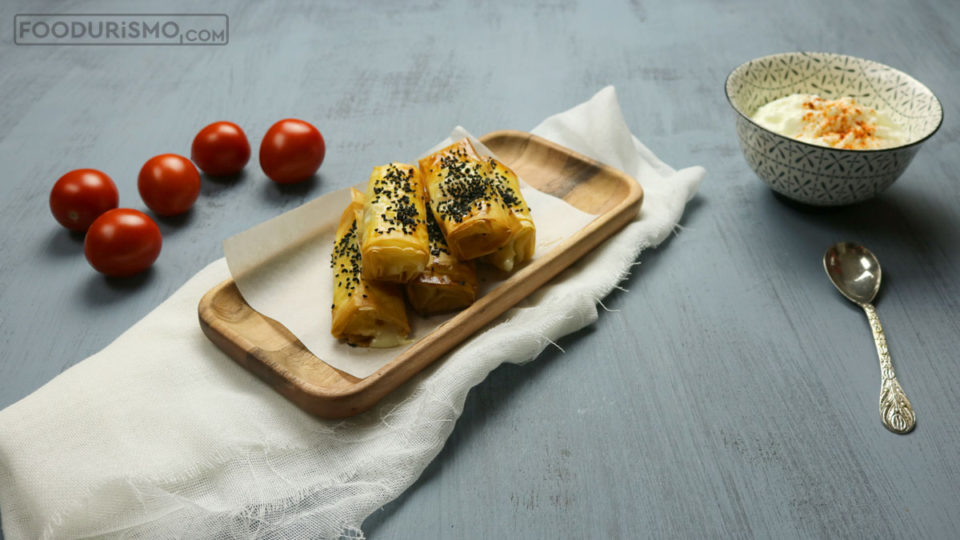 Bake at 180 degrees in a preheated hot-air oven for 12-15 minutes.