Come on, time for the truth to be said! You're already in the Christmas mood … And here's your velvety fudge chocolates … box for your festive preparations! 
During the – glorious – days the holidays, I chose not to burden you with complicated and time-consuming things.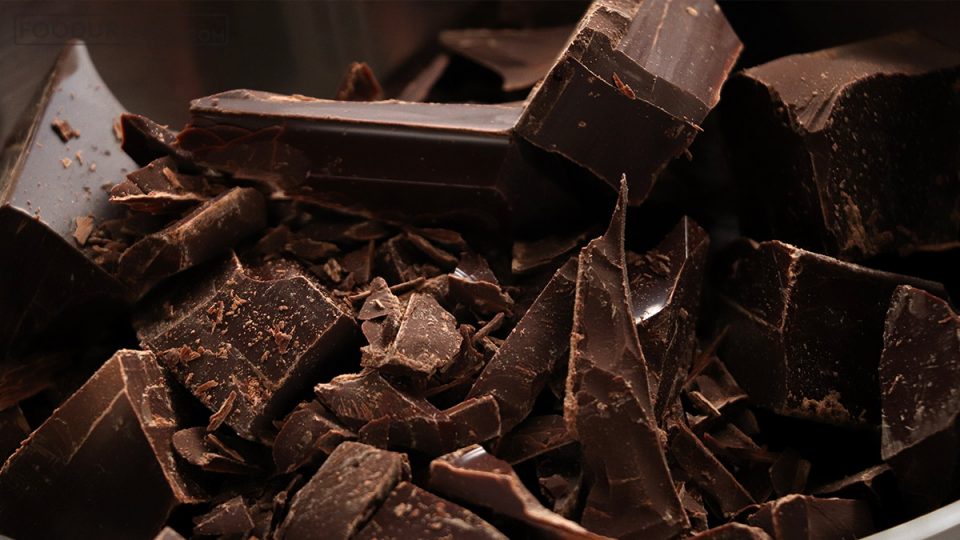 Only four ingredients, one humble saucepan and only 10 minutes, this is all you need in order to have a mountain of soft, smooth, amazing chocolate bites. 
Despite the few and simple ingredients, the result is truly magnificent. The irresistible combination of chocolate and salt can do wonders. Salt takes the mild sweet chocolate flavor to the next level. I would even suggest daring to "pinch" a little bit of salt and add just over half a teaspoon, for example.
If you want to make more than one flavor, it's a good idea to add nuts and dried fruits to the chocolate mix. A good combination is to put ¾ of a cup of hazelnuts and ¾ of  granberries or mix cashew nuts with pieces of dried apricots. Use your imagination and you will easily make many different kinds of fudges.
Personally this Christmas, I will make these fudges with… pepper. Stay tuned for updates!
MATERIALS (for 40-50 pieces)
400g. Couverture chocolate 65%

Sweetened Condensed Milk (397 g)
80 g cow's butter
½ teaspoon of good quality salt
1 teaspoon vanilla extract or 1 vanilla aroma sachet (optional)
PREPARATION 
Crack the couverture into small pieces in a small saucepan, empty the can with the sweetened condensed milk, add butter and vanilla if you are going to use it. Put the pan on medium heat, Care and supervision is required to prevent the chocolate from burning while it melts.
Stir constantly with a spatula.
If you see at the bottom of the pot that the chocolate makes boiling bubbles, immediately lower the heat. Add the salt. Continue stirring until the couvertoure is completely melted and you have a smooth mixture.
Cover a small square or rectangle of 20×20 bowl with food membrane and pour the chocolate mixture into it.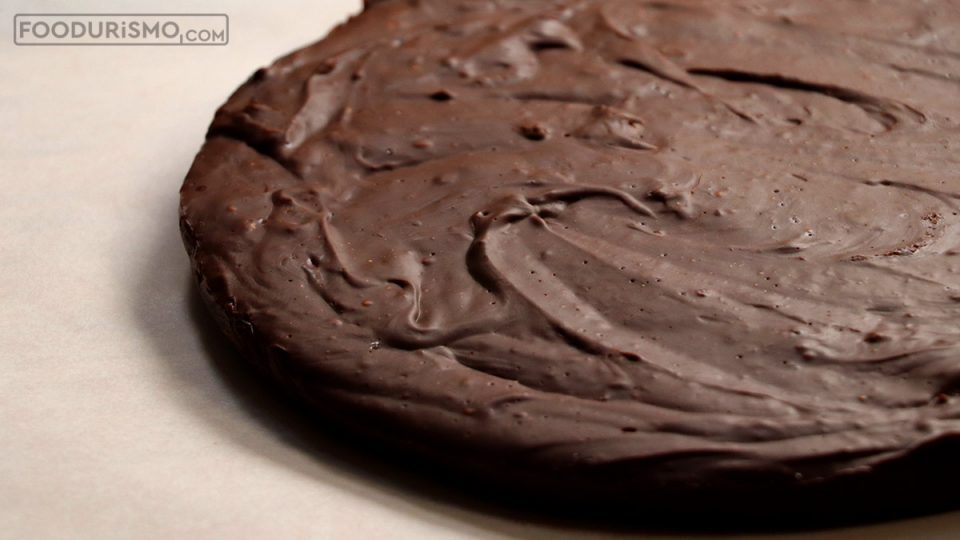 Allow to cool completely and with a sharp knife or wheel for pizza cut the soft chocolate plate into bits.