There is no such a thing as a Greek summer without " gemista ". Tomatoes, peppers, aubergines, zucchini, planted in the pan, with potatoes crammed in between, honeyed by the oil and the aromas of vegetables, accompanied by feta cheese and fresh bread. This is the ultimate summer dish.
With minced meat or not, with plenty of mint or parsley, with plain rice and herbs or even with the aubergine and zucchini pears, the beloved " gemista " are an important reason to be impatient about getting back home from the beach. Dipping with fresh bread and spicy feta are the perfect accompaniment.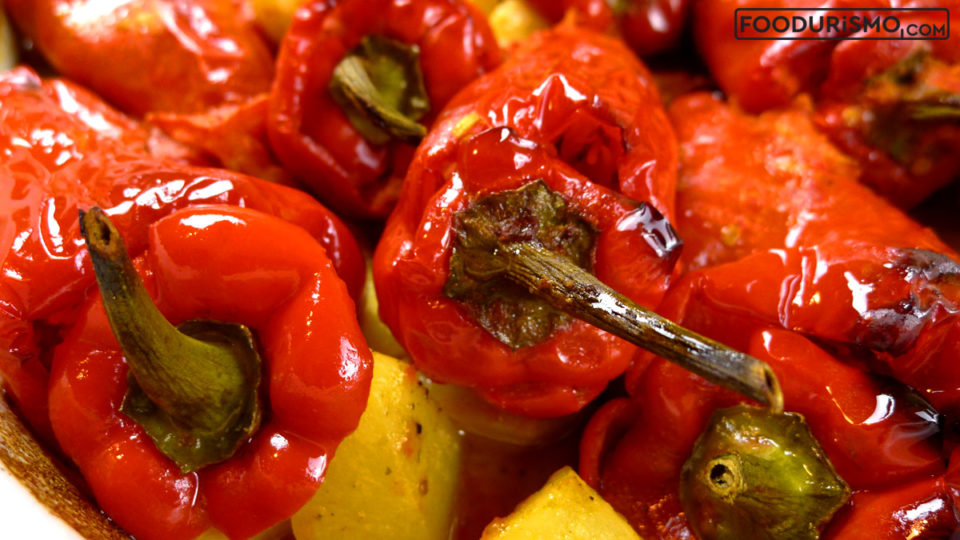 This much starch together (rice + potatoes + bread) is not appropriate according to dieticians but who cares when faced with a plate of stuffed peppers and a frozen beer?

INGREDIENTS
8 Florina peppers, big enough to fit a lot of rice in 

8 tablespoons basmati rice
2 large ripe tomatoes, grated or through the blender + 1 teaspoon tomato paste
1 large onion, finely chopped
2 scallions, finely chopped
1 clove crushed garlic (optional)
Half a bunch of mint, chopped
3 tablespoons pine cone, slightly roasted
4-5 tablespoons olive oil for the stuffing + ½ cup for baking
salt and pepper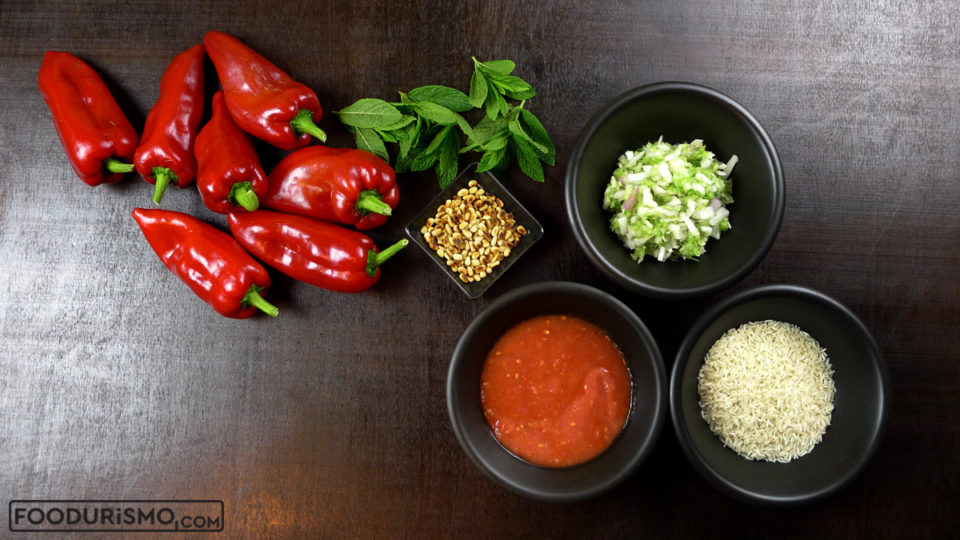 INSTRUCTIONS
Wash and clean the peppers.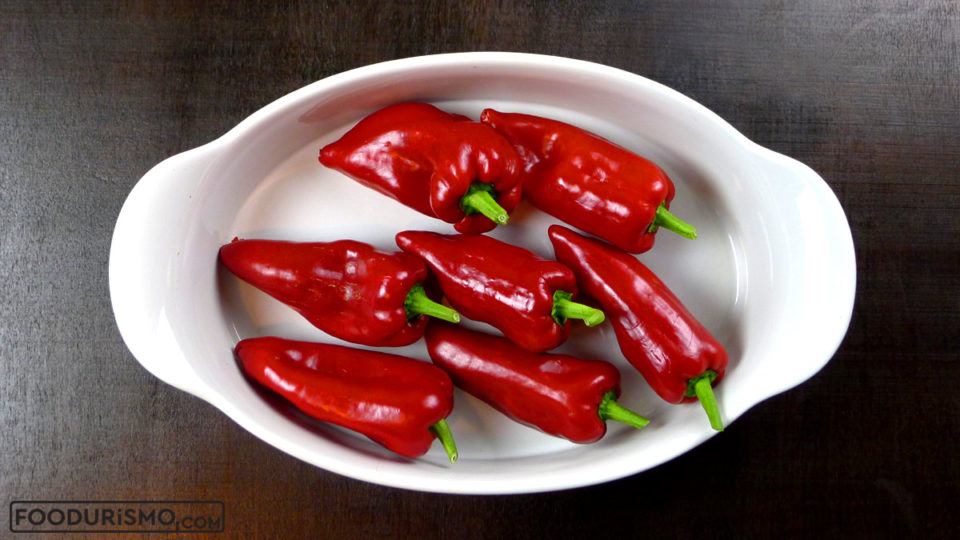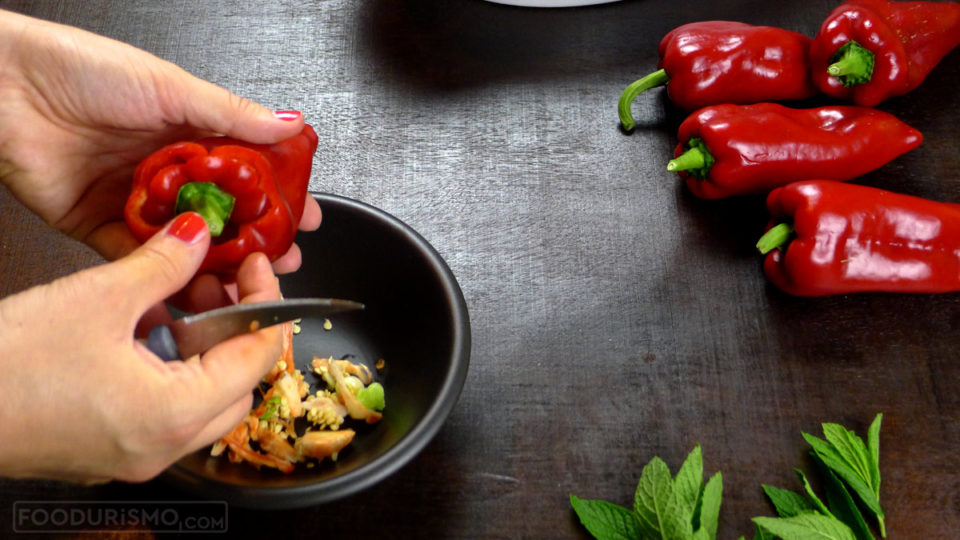 In a bowl, add the scallions, onion, garlic, mint, pine nut, rice and half the tomato paste. Add salt, pepper and 4-5 tablespoons of oil and mix well.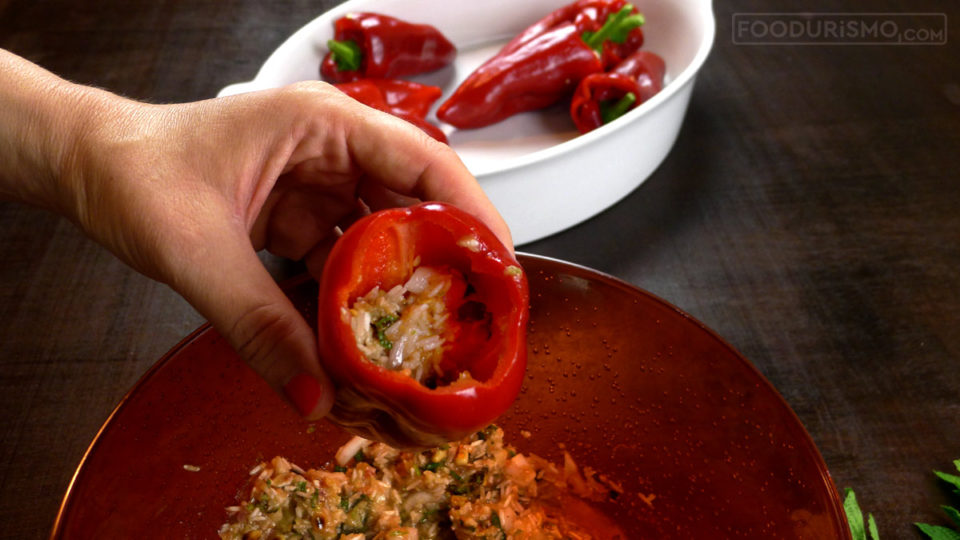 Stuff the peppers, but not completely. Fill about ¾, because when the rice is cooked, it usually swells and overflows from the peppers.
Season them in a pyrex and add 2-3 potatoes in small pieces.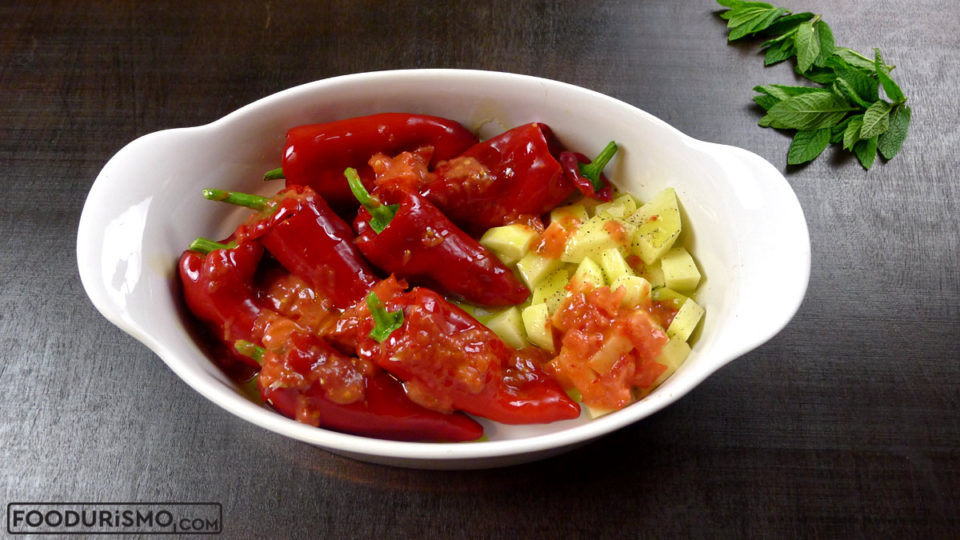 Pour salt and pepper on the potatoes, empty the rest of the tomato and the remaining olive oil over the food, add just a little water (4-5 tablespoons) and bake in the oven for about 1.5 hours.