Stewed potatoes and onions is a simple but tasty dish. As we approach Easter, even for those who are not fasting for long periods, the food becomes lean, vegetarian, free of animal protein. Most Holy Week days are days of dedication, physical and spiritual detoxification, preparation for the resurrection, the Easter meal, and traditional shopping for godchildren!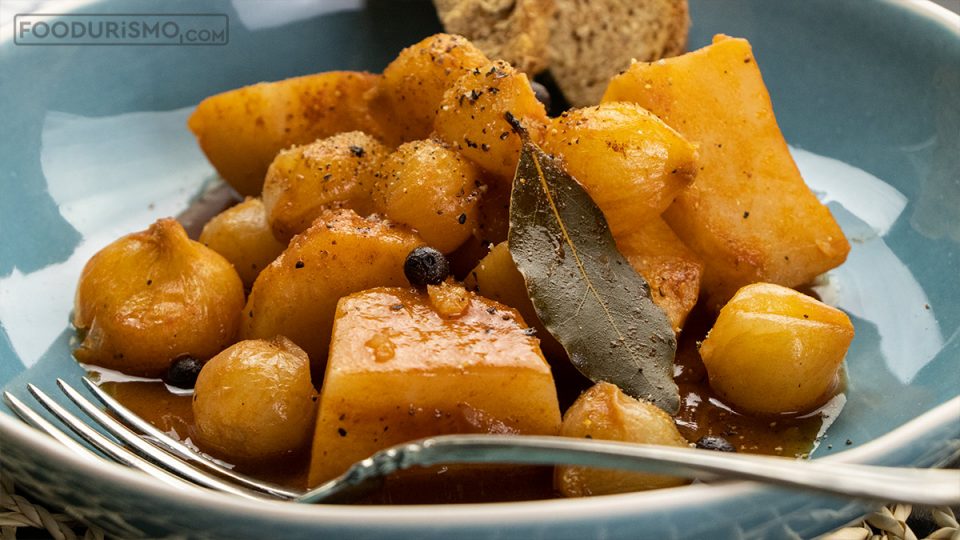 Stewed potatoes and onions are exactly in that spirit, it's a tasty, filling meal, with no time-consuming preparation, ideal if you're fasting, if you're a vegetarian or just want to enjoy it.
The onions are getting sweet, the potatoes are becoming tender and the spices make this dish more special, more complex in taste. Allspice, cinnamon and bay leaves, this is the magic combination behind this dish, along with the vinegar that in the end make a fantastic meal !
INGREDIENTS (FOR 4 PERSONS)
½ kg potatoes

½ kg onions for stew fresh or frozen

125 ml red wine 

1 tsp. tomato paste 

6-8 grains allspice

2-3 bay leaves

1 cinnamon stick

Salt and pepper

1 tbsp vinegar 

olive oil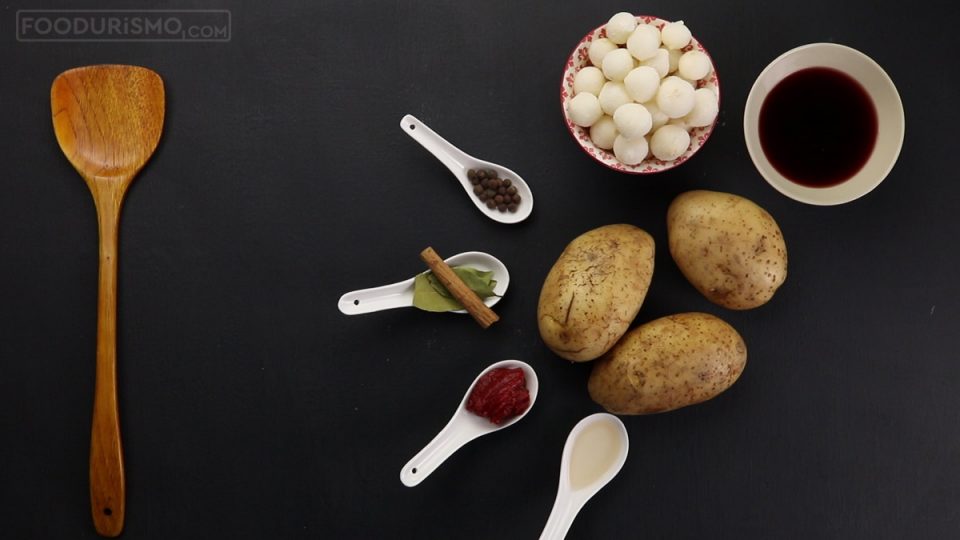 PREPARATION 
Clean and wash the potatoes. Cut them into large cubes. In a large and spacious saucepan pour about ⅓ cup olive oil.
When warm, add the onions and stir for 2-3 minutes.
Add the potatoes and continue stirring on high heat for 2-3 more minutes. Rinse with the wine and allow to evaporate.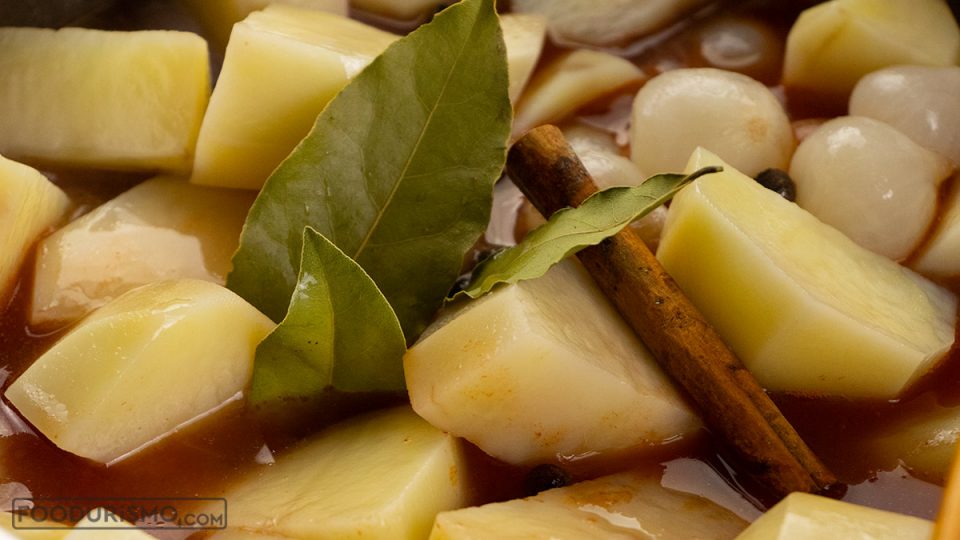 Drop in the allspice, cinnamon and bay leaves. Dissolve the tomato paste in 1 cup of water and pour it into the pot. Pour salt and pepper, stir gently and allow food to simmer over low heat for about 1 hour, until the potatoes are tender.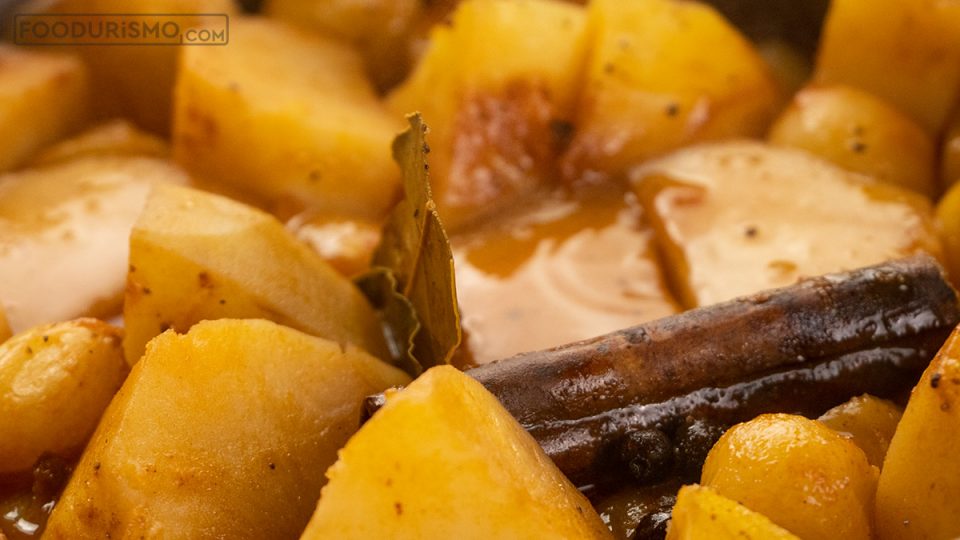 Just before we remove the pan from the fire, pour the vinegar, shake the pot to let it go everywhere and we are ready!
Stewed potatoes are a great match for fermented bread and feta cheese or a nice gruyere.