This dish can be enjoyed often and guilt-free… It is addictively tasty and creamy, it will satisfy your appetite, it can acquire a special and quite complex taste depending on the type of mushrooms you use, and it is very quick to prepare. I think it's easier to make spaghetti with avocado cream than to wait for the delivery guy to knock on your door… no, I'm not telling you to get rid of delivery food, it's life-saving and often delicious. But this dish is a good alternative for someone who wants to eat something fast, delicious, healthy and not so boring.
Avocados contain monounsaturated fat acids that reduce bad cholesterol, improve good cholesterol and have relatively few calories, 235 per 150 grams of avocado, not bad at all… Avocado cream may well replace regular cream, as it gives spaghetti the same creamy effect and taste without the excessive calories and preservatives.
The flavor of avocado is mild and brings out other flavors, such as mushrooms in this recipe. We can keep it as a base for our pasta and improvise each time using truffle oil, basil leaves or sun-dried tomatoes.
INGREDIENTS
For 4 people
500g spaghetti or tagliatelle
2 very ripe avocado
5-6 large mushrooms (portobello, shiitake, king mushrooms or whatever you like)
1 clove of garlic
2 tablespoons olive oil
2 tablespoons lemon juice
1 tablespoons cream cheese (optional)
salt and pepper
INSTRUCTIONS
In a large saucepan, boil the water for the spaghetti.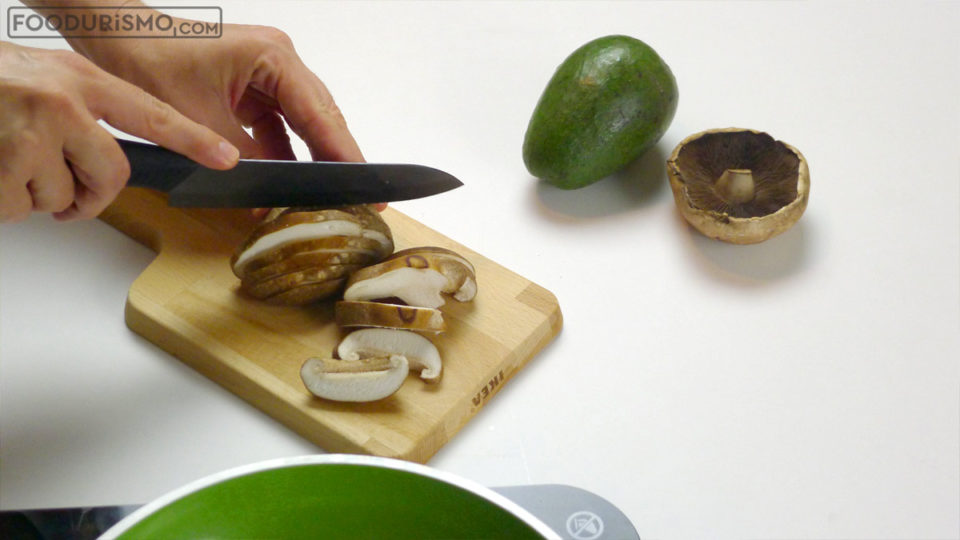 In a pan over medium to high heat, pour the olive oil, add the mushrooms cut in slices, salt and pepper and sauté well. Then, leave the pan aside. Better to opt not to wash the mushrooms, just wipe them carefully with a damp cloth.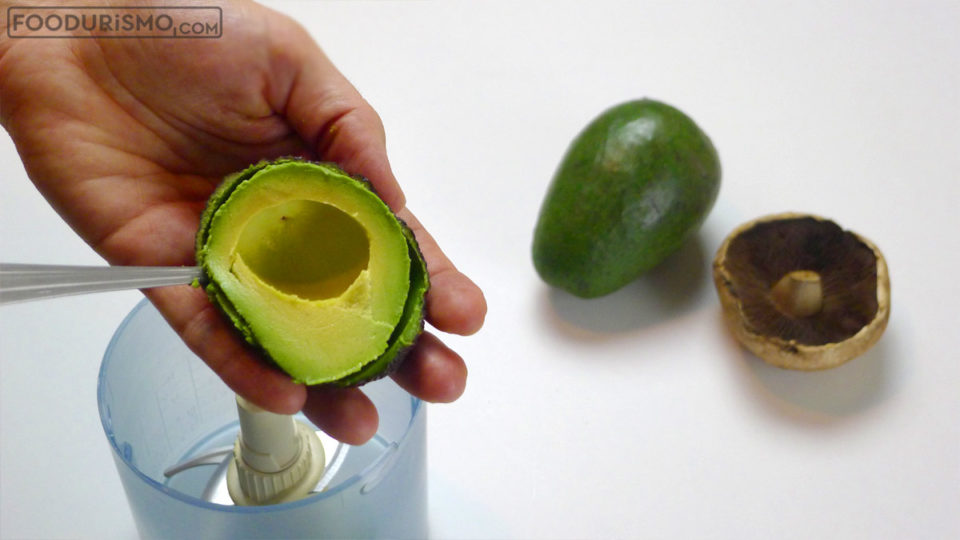 Once you have began boiling the spaghetti, start preparing the cream. In the blender, place the skinned avocados, lemon juice, garlic, salt, pepper and cream cheese (if you use it). Mash together very well. Because the mixture will be somewhat tight, it's a good idea to pour 2-3 tablespoons of boiled spaghetti water, so you'll have a softer, milkier avocado cream.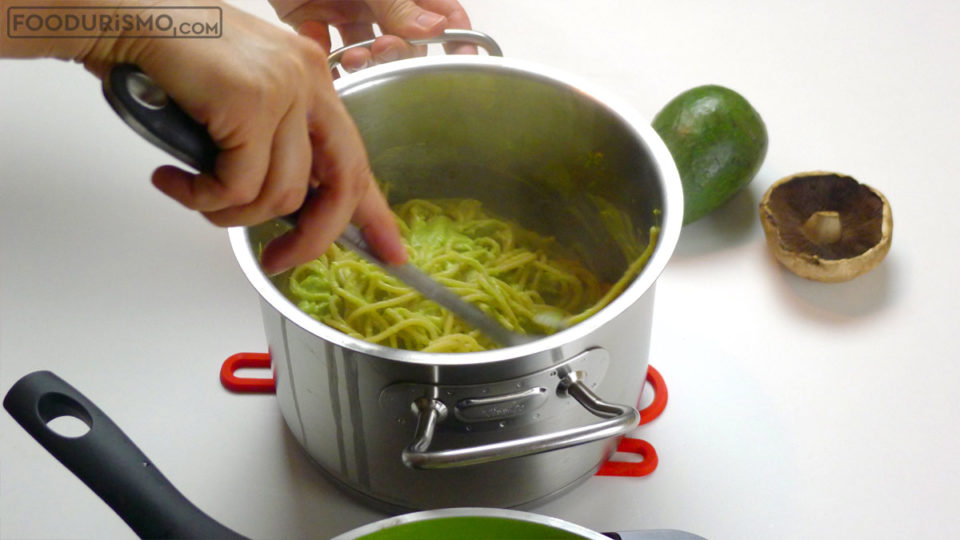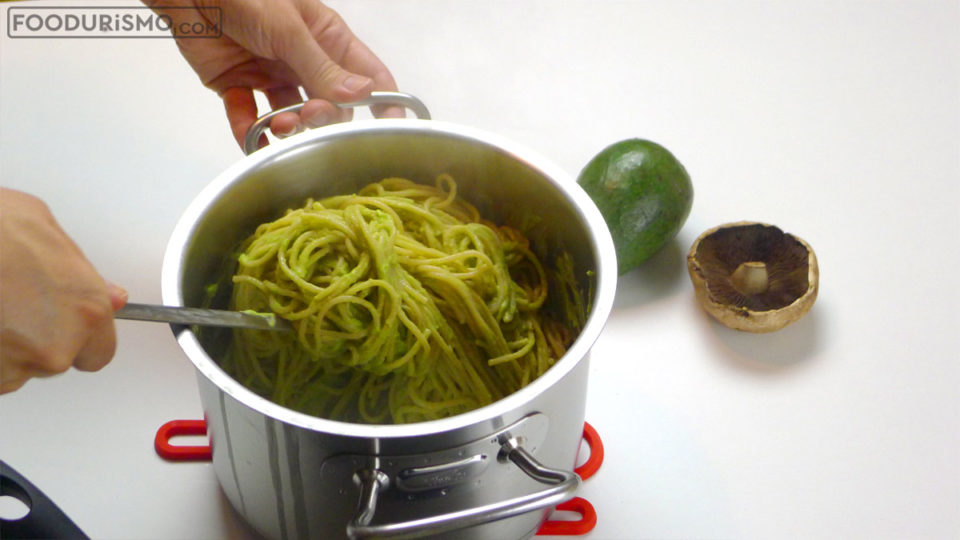 Strain the spaghetti, leave them in the pot and add the avocado cream and stir well. Then, add the sautéed mushrooms, stir well and serve. Grate a little parmesan and you are ready to go!