Macaroni and cheese or else mac and cheese is the very definition of an addicting delight. Small, pierced pasta, dipped in rich cheesy sauce, warm and soft, they are the ultimate comfort food. A simple recipe, easy to whip up, that you don't just cook to satisfy a crave, but because you need to enjoy it in a cool veranda on a warm summer night, or on your comfy couch, in front of the TV, on a rainy windy night.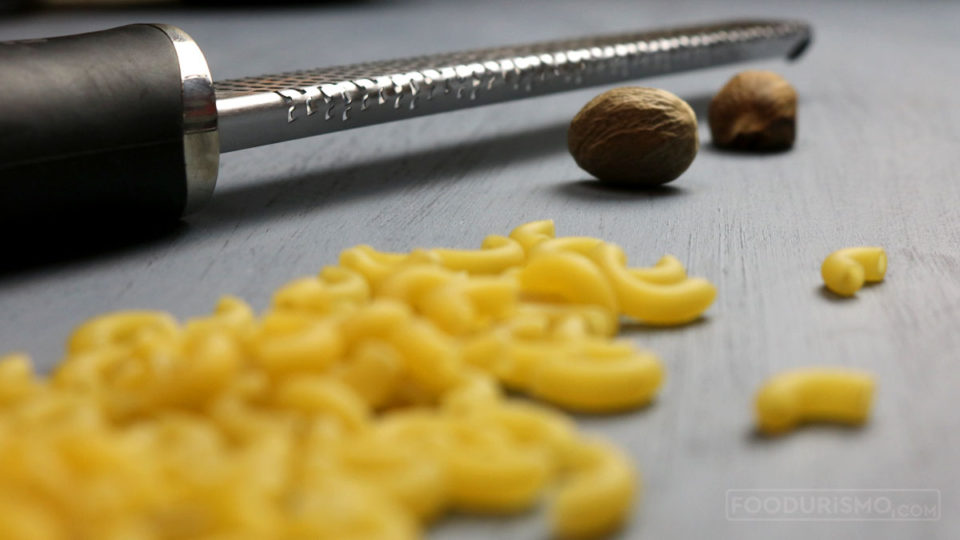 On pinterest, instagram and in general internet cooking pages, macaroni and cheese is practically a plague. There's no way to escape the endless stream of photos and videos of the delightful pasta with crunch crust, flowing cheese, sauce that looks like it's gonna leap out of the computer screen any second.
For a long time I refused, even as a foodie, to make this recipe. I considered it fattening, too unhealthy, too superfluous for my taste, until I gave in to temptation myself. And I didn't regret it at all. I felt like a kid that broke a rule and had fun with it!
Clearly, this is an extravagant dish, like many things that come from the United States and become a trend in Greece. But it's so delightful to eat, almost relaxing and comforting, that's it's a shame not to try, especially if you're a pasta lover.
Macaroni and cheese is a warm, familiar embrace after a long hard day, and anyone who says they don't need it, is probably lying…
INGREDIENTS
350g tubetti pasta, korallaki (used with octopus)
200g grated cheddar
120g grated mild kasseri
100g parmesan
30g butter
30g all-purpose flour
500ml fresh milk
salt, pepper, nutmeg, paprika
1 tablespoon mustard powder (optional)
INSTRUCTIONS
In a pot, pour water to boil the past. As soon as the water boils, add salt and the pasta. Stir and be careful so they don't overboil. For this recipe, we will only need 5 minutes of boiling time. Strain the pasta and keep them warm in the pot.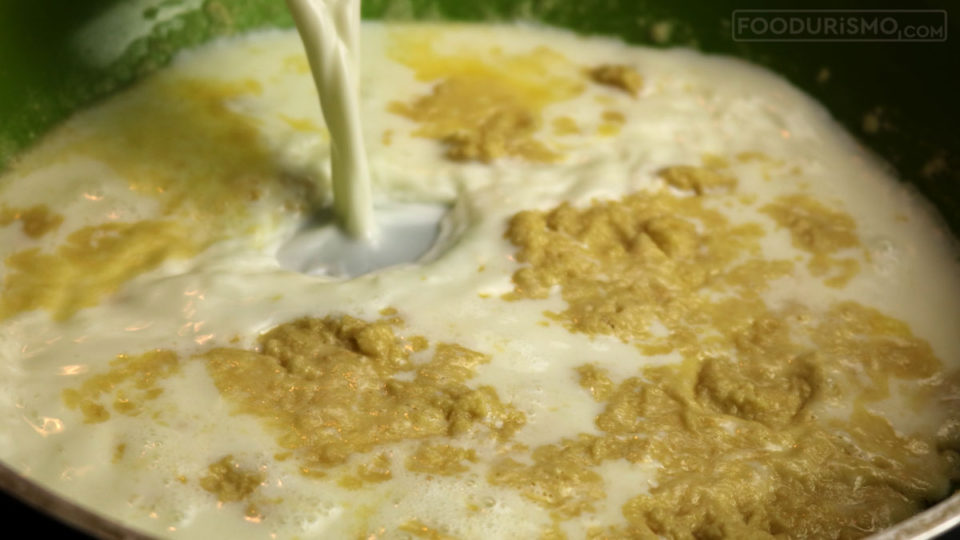 In a he pan or shallow pot, pour the butter and when it melts add the flour. Mix well until it's slightly roasted. Add the milk little by little, stirring non-stop. Lower the intensity of the fire to keep the mix from sticking.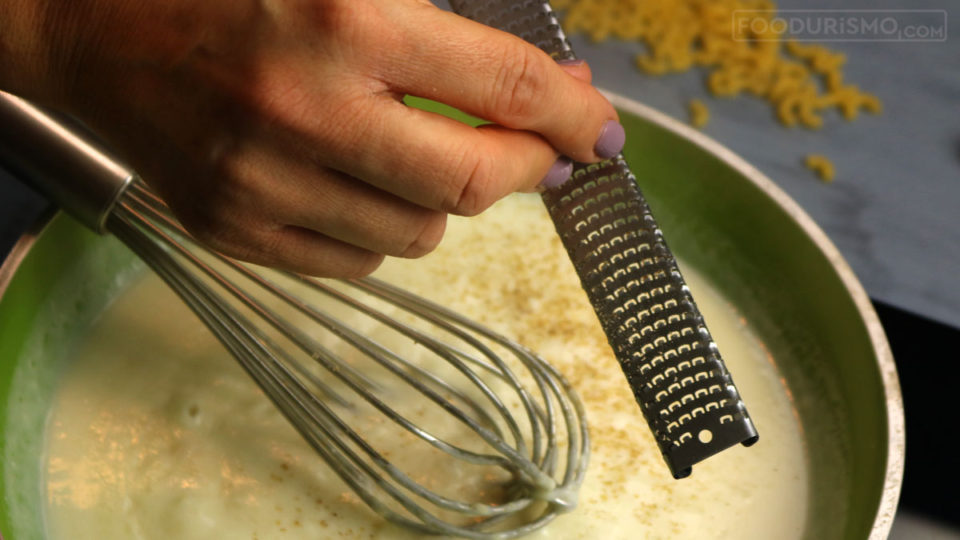 Enhance the flavour with salt, pepper and nutmeg. Add the grated cheeses, save for half the parmesan and continue to stir for 1-2 minutes.
Empty the cheese mix into the pot with the macaroni and mix very well. Then, empty the contents of the pot into a buttered pyrex or a small deep pan.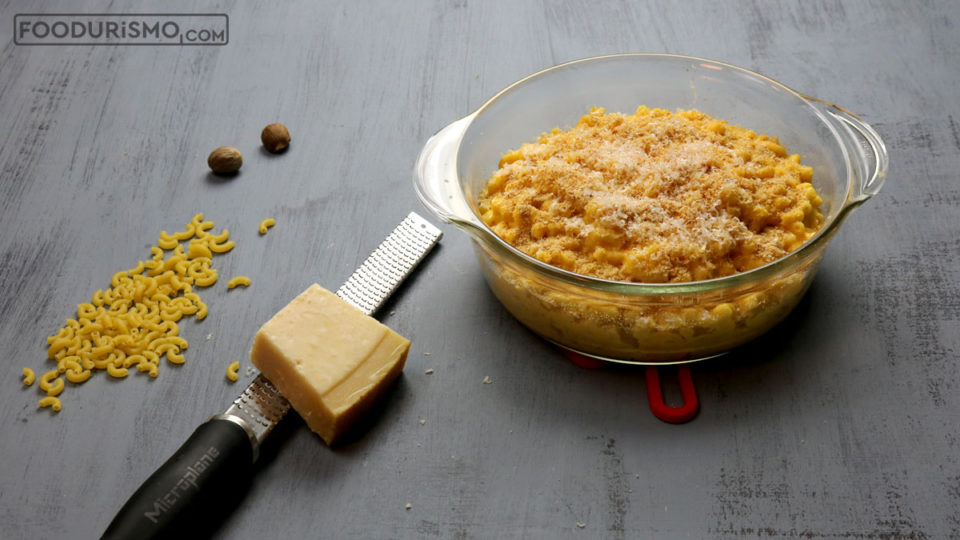 Pour the remaining parmesan, sprinkle with breadcrumbs and if you love paprika, sprinkle some as well.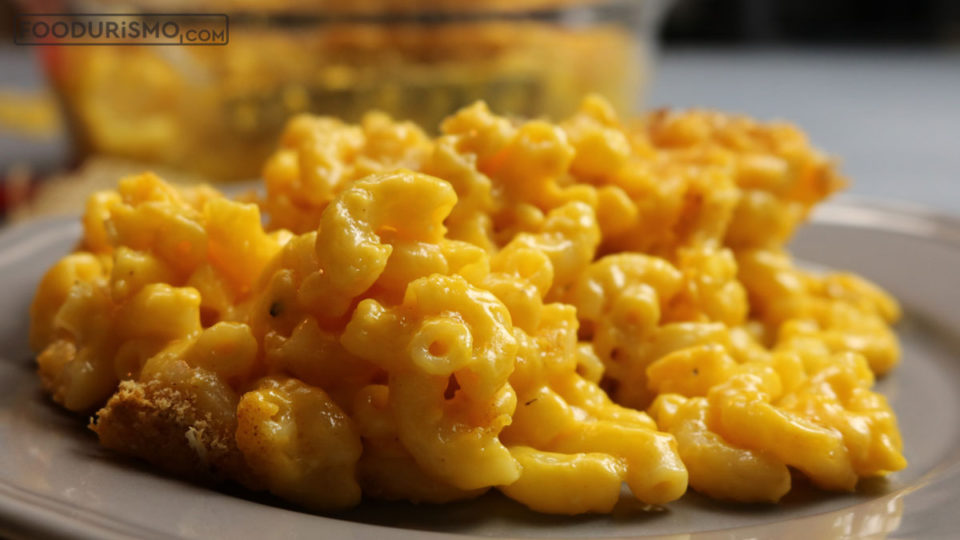 Bake for 15-18 minutes at 180 degrees. What we essentially want is for the food to get a nice crust, so don't let it bake for longer because it might dry up.
You can eat macaroni and cheese either by itself or accompany it with a green salad of your choice.