I really love tarts, all kinds of tarts, sweet or savory. Although tarts are not the kind of food we have grown up with in Greece – unlike pies for example – it's something I make and enjoy with great pleasure. A tart for me is a wonderful delicacy, just that, a delicacy!
Perhaps for this reason – especially in the past – I considered it to be slightly "forbidden" because of its calories.
Butter is the main ingredient of a tart, so the calories are by definition many … per bite. But this is its defining characteristic: its perfect buttery base. Flour only needs a good cow butter to be kneaded with, in order to create a crumbly, delicious, biscuit base. Spinach, asparagus, broccoli, colorful peppers, mushrooms, cheeses, cold cuts or sweet creams and fruits, whatever you add to the tart base, the result is addictively tasty.
This is a delicious tart with an easy, smooth, sour lemon cream that will fill your home with aromas when you make it.
INGREDIENTS
For the dough (for a 30 cm diameter tart pan)
350g all-purpose flour
40g powdered sugar
175g cow butter, cold, in pieces
1 egg
½ teaspoon salt
1-2 tablespoons cold water
For the lemon cream
250g sugar
250ml water
120ml lemon juice
40g corn flour
zest of 1 lemon
a little salt
2 egg yolks
40g cow butter
INSTRUCTIONS
Put the dough ingredients in the blender and beat steadily for 1-2 minutes, then remove the dough and leave it in a bowl to rest for 15 minutes.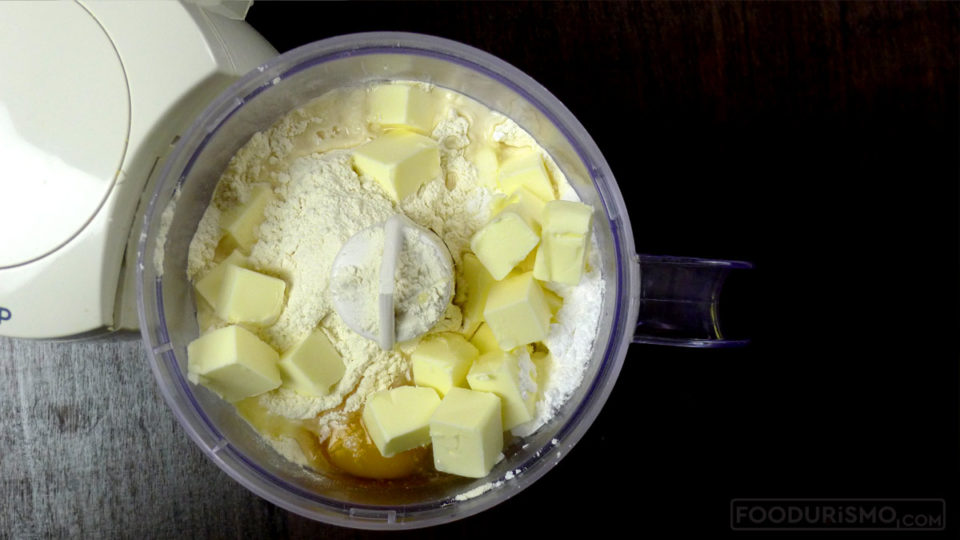 If you do not have a big blender, put the ingredients in a bowl and knead with your hands. This will require a bit of an effort because we essentially knead the butter with the flour until we get big crumbs, which we then gather in a dough ball.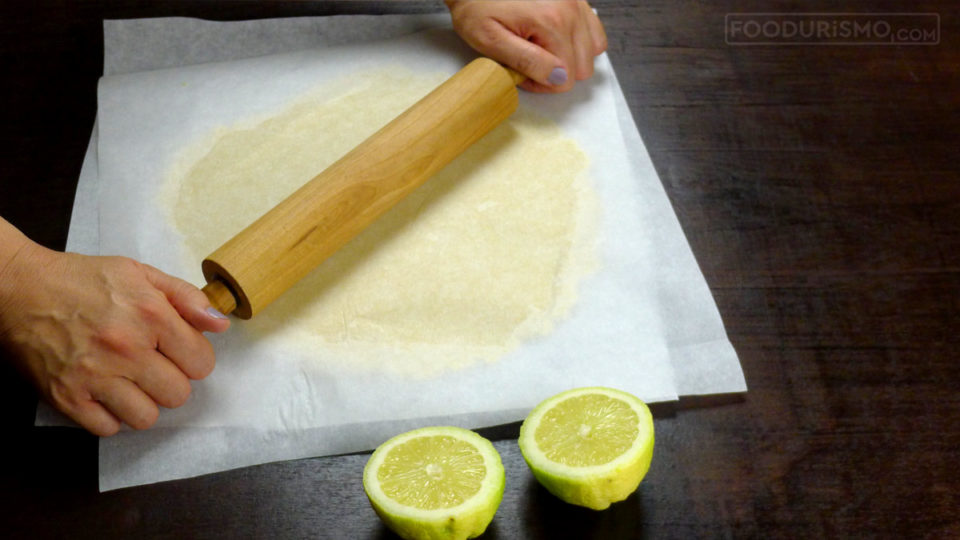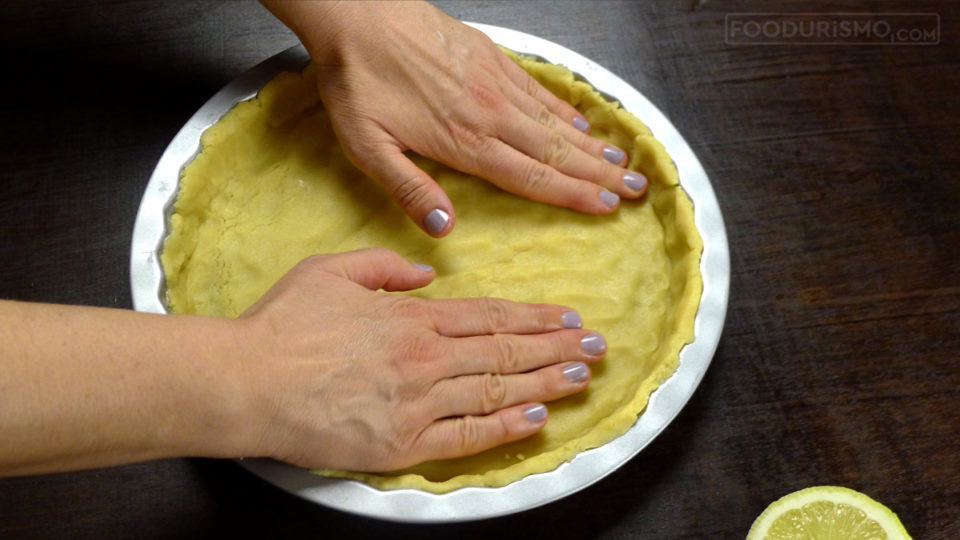 Butter up the tart pan and spread the dough either with your hands, as you do with the pizza dough, or open it up to a thick sheet with a rolling pin. Make sure to leave the dough on the side walls of the tart pan, so as to get its characteristic shape.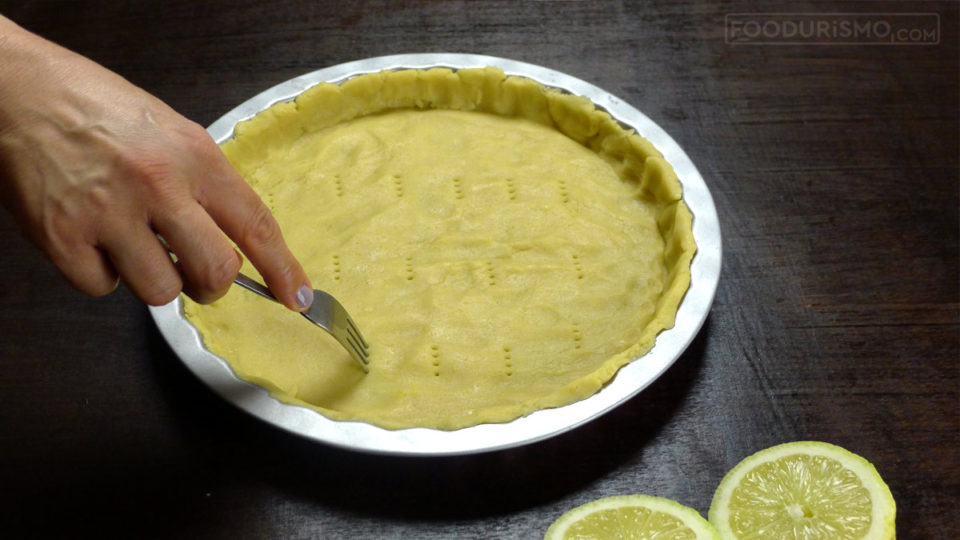 Mark it up with a fork and bake it in a preheated oven at 180 degrees for about 18-20 minutes.
Before putting it in the oven, it's a good idea to lay a piece of baking paper on the tart pan and place a few chickpeas or rice on it for weight, this will prevent the dough from inflating unevenly while baking.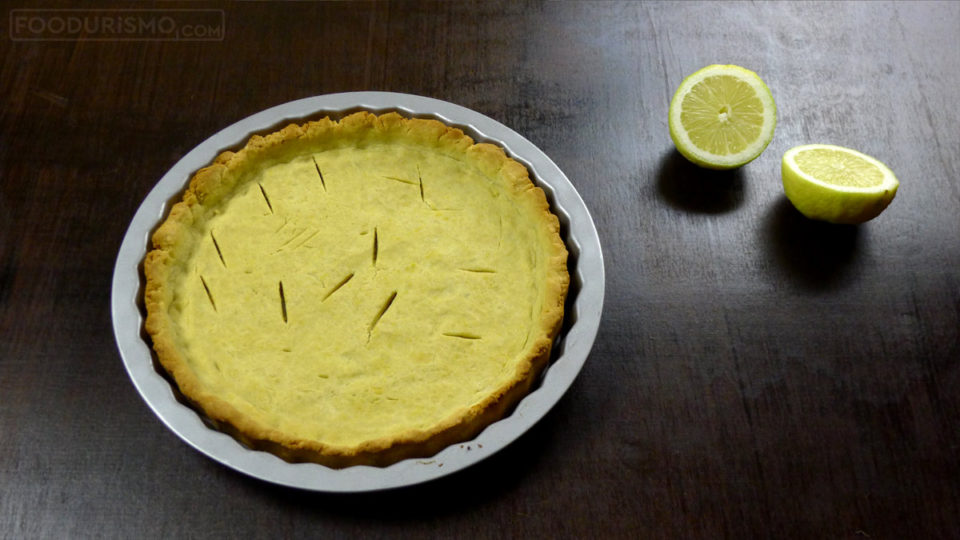 The tart must get a good brown color, but don't overdo it because it will break in the serving. After baking, let it cool down completely.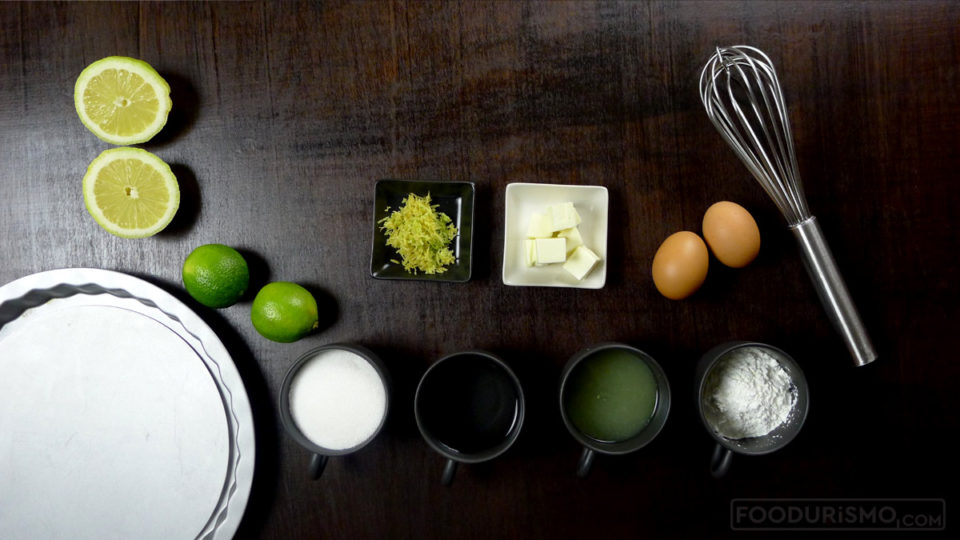 Meanwhile, get a start on making the cream. In a small pot, add sugar, water, juice and lemon zest, corn flour and vanilla and mix well, on medium heat until the sugar melts and the mixture becomes evenly blended.
Continue stirring until the mixture cools down. When you get a visibly thick cream, pull the pot from the heat and pour the butter, mix well and then add the yolks, stirring vigorously to avoid clotting.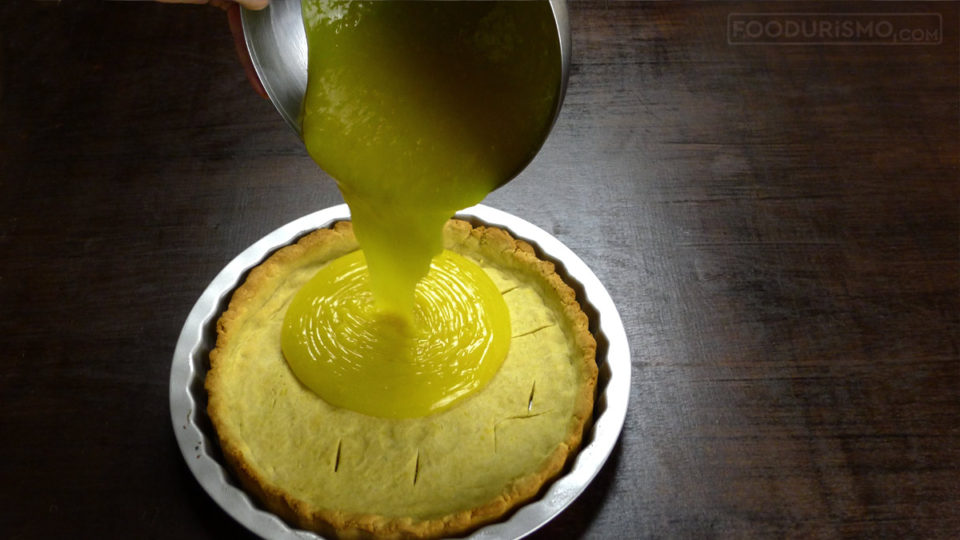 Our cream is ready, so pour it onto the baked tart and put it in the fridge, covered with a membrane.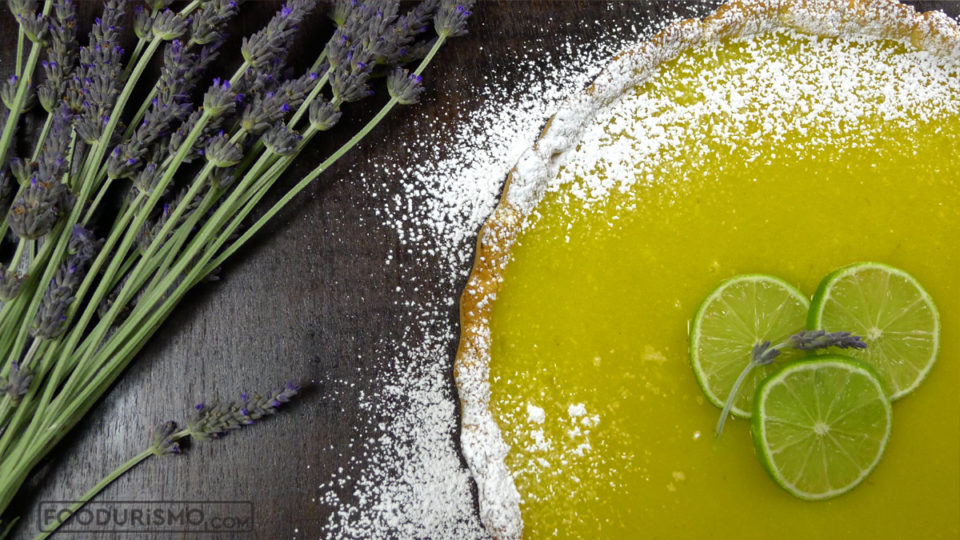 Serve with whipped cream or powdered sugar.