Merenda (hazelnut praline), to use a term appropriate for my age, was for me a kind of "forbidden fruit" when I was a child. It was one of those rare treats that hardly ever entered our home. Mama Zacharoula's rules were ruthless when it came to chips, chocolate, merenda and candy. All of these snacks were given out on a strict basis.
When I asked for the ultimate afternoon snack, which was bread with merenda, she would always answer with: "eat bread with butter and honey". Or when I wanted to take chips or sweets to school with me, she would say: "I've made fresh cake, or take a tangerine with you, they're very sweet".
In the 70s and 80s, nutrition for children had very lax trends, at least compared to today, when there's an entire philosophy on healthy eating for kids and a coordinated strategy against childhood obesity. In view of that, my mother was way ahead of her time.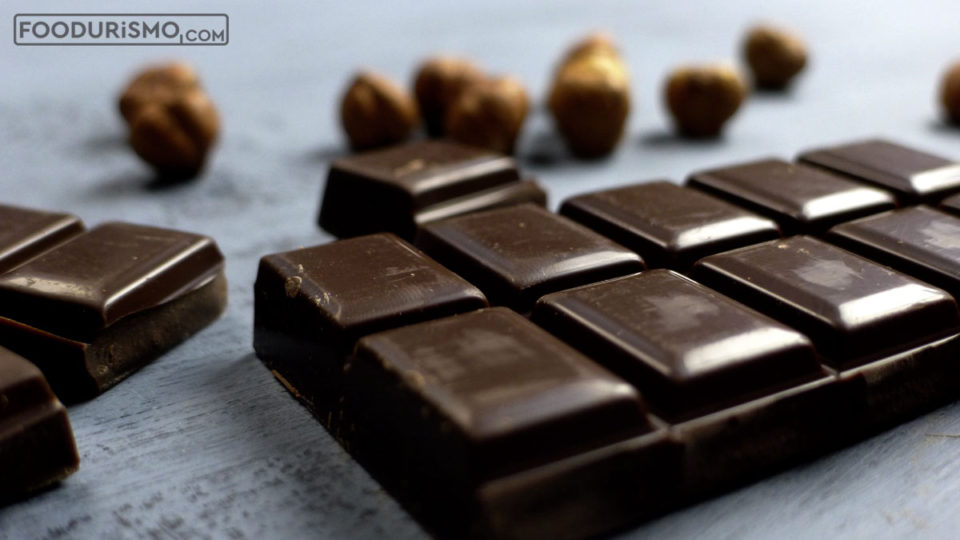 I don't think, for example, that any mom in '78 or '85 would think to give her child oatmeal cookies or to bake a cake with zucchini or beetroot…
But I think the most important thing in life, and thus in nutrition, is balance. All right then, we can't constantly eat sweets and chips; but nor can we consume only oatmeal, quinoa and goji berries.
Ever since Alexandra was born, I, too, got into the whole healthy nutrition thing. I made cookies, crackers, "healthy" sweet potato chips, I even got to the point of making homemade marshmallows!
As she and I both grew older, I realized that as important as healthy eating habits are for a person, it's just as important to live a life without being deprived of certain tastes or having repressed feelings about foods. So here is the recipe for Nutella, but made at home with pure ingredients!
The recipe was given to me by a good colleague of mine, father of 3 small children, and has been tested by him and his "demanding" family many times. Giorgos has made tons of this Nutella-like spread and has luckily escaped – as he says – carpal tunnel syndrome while making it. So you can make it too, there is nothing to fear, the only thing that will stay with you is its sweetness…
INGREDIENTS FOR 800G OF SPREAD
200g couverture chocolate 55%

100g cow butter
30g unsweetened cocoa powder
1 sweetened condensed milk
150g hazelnuts + 2 teaspoons sunflower oil (very well grated, like cream)
INSTRUCTIONS
At first, pour the hazelnuts in a bowl with the sunflower oil and blend them together until they become a pulp, not just chopped, but a mix of well grounded hazelnuts, like cream.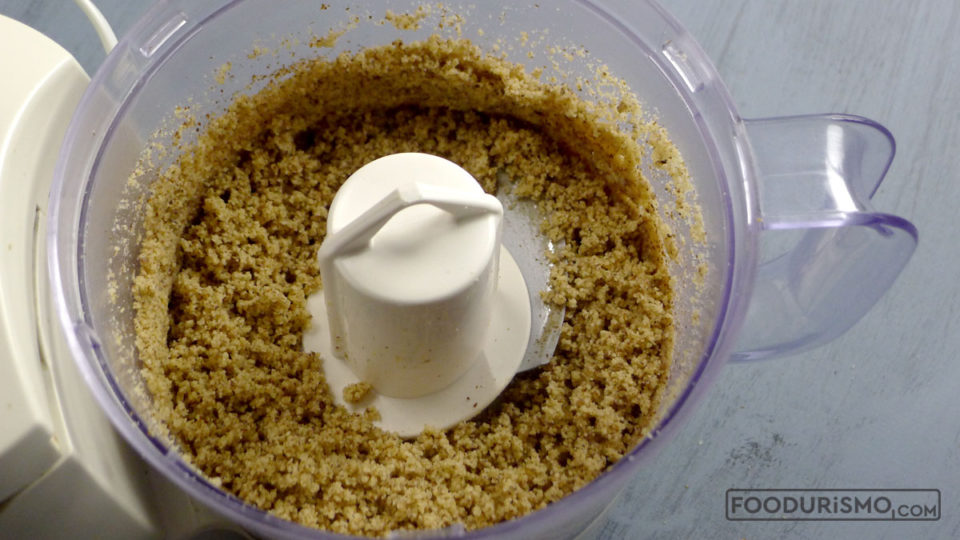 Put the cream aside.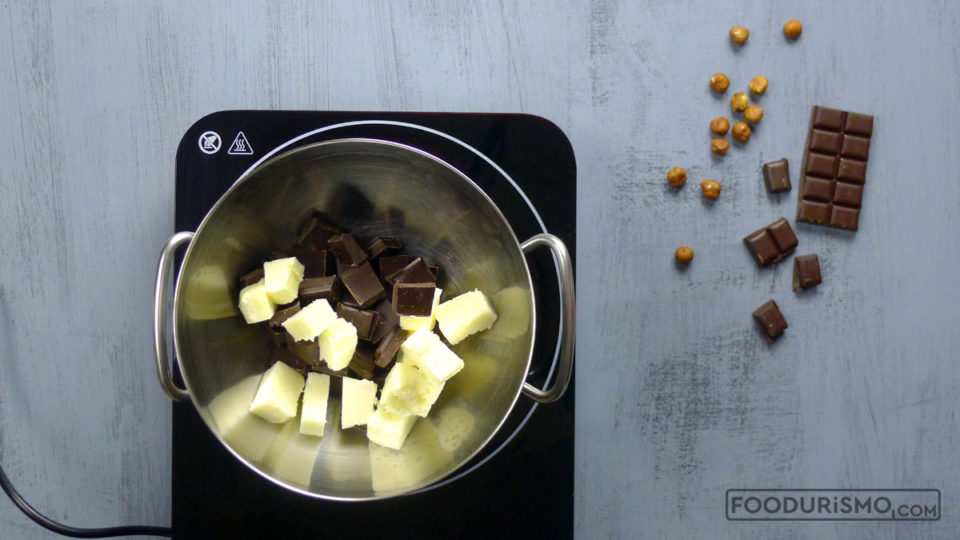 Afterwards, start melting the couverture chocolate in the bain-marie. Cut the chocolate in pieces and place it in a bowl, either metal or glass, and add the cow butter. Place the bowl in a small pot in which you've placed some water, that doesn't come in contact with the bowl. Place the pot on the stove, on medium to high heat, and when the water gets worm start stirring continuously until the chocolate and the butter melt and become a blended mix. Keep an eye out for any bubbles in the pot, because the water might burn the chocolate. If you see that happening, lower the hear or take the pot off the stove.
After the chocolate and the butter have made an even blend, pour in the cocoa, the hazelnut paste and the sweetened condensed milk.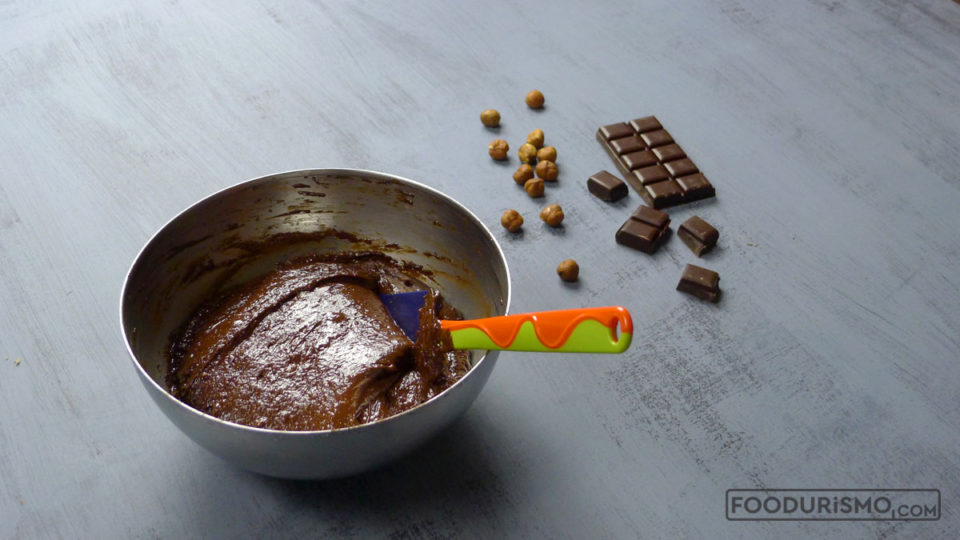 Stir well. Pour all the spread in a jar and keep it in the fridge, although I don't think it'll stay there for long!